You are here:
Bupa4Life App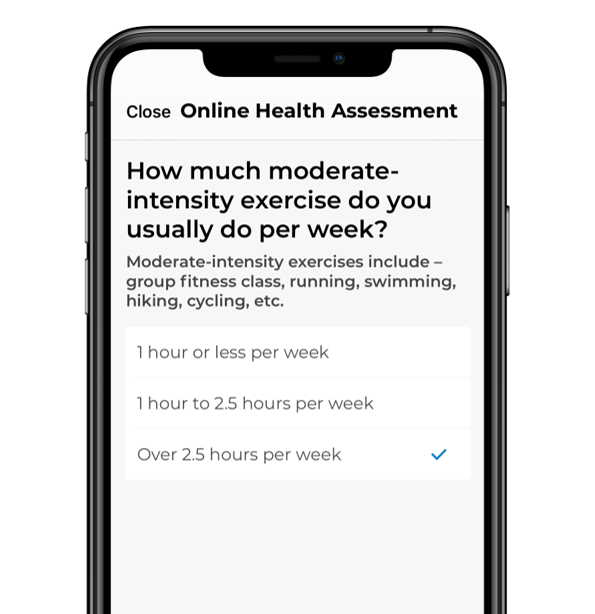 Online health assessment
Learn more about your health in 5 minutes through our Online Health Assessment survey. You'll receive a personalised report along with suggestions for ways you can manage your health risks and improve your overall health and wellness.
Other 4A functions
We recommend that you consult with your doctor before you follow any health and fitness recommendation you may receive from Bupa4Life programme, our mobile application, websites, communication channels and social media. We are not a licensed healthcare service provider and have no expertise in diagnosing, examining, or treating medical conditions of any kind, or in determining the effect of any specific exercise on a medical condition. Bupa4Life programme does not and we do not provide any medical advice or treatment. Bupa4Life programme is not intended to be a substitute or an instruction for professional medical advice, diagnosis, treatment or management of care. Please consult your healthcare professional for any health related issues and contact your healthcare professional immediately in case of an emergency.
The above summary of our insurance products is for reference only. It is not, and does not form part of, a contract of insurance and is designed to provide an overview of the key features of these products.
Talk to usContact our health management consultant to get details and advice.
2517 5860
Mon-Fri 9am-9pm (except public holidays)