You are here:
Bupa DermCareDAY
Bupa DermCareDAY
The Bupa Direct Access for You (DAY) programme provides direct access to day procedure centres and clinics around Hong Kong. Under this programme, our DermCareDAY centres offer a variety of procedures for certain common skin conditions like flat/plane warts, plantar warts and certain types of skin lesions (see Note 1).
Warts and lesions may be harmless bumps or irritations on your skin. However, certain skin conditions can also lead to more serious complications like cancer. That's why it's important to monitor your condition and ask your doctor for advice.
At our Bupa DermCareDAY centres, our doctors follow standardised guidelines so you get the right treatment when you need it. Rest assured that you'll receive high-quality care that's medically necessary.
At the modern, well-equipped clinics in our DermCareDAY programme, eligible Bupa customers (see Note 2) have direct access to cashless treatment for common skin conditions.
Please note: From 1 July 2022, the DermCareDAY programme will be phased out.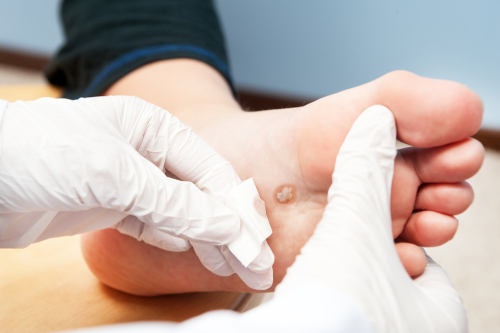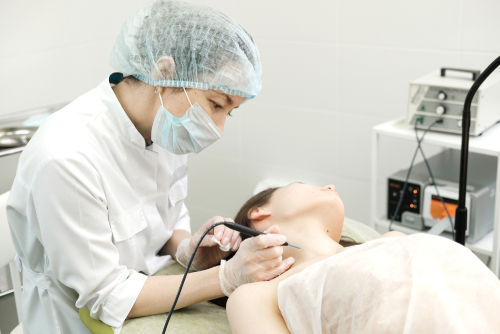 High-quality and professional clinics staffed by a team of dedicated health professionals
Easy to access locations across Hong Kong
A variety of treatment options including cryotherapy, laser and simple incisions to remove warts and skin lesions, if necessary
Dedicated hotline (see Note 3) for enquiries and appointments
Personalised care in a quiet, peaceful environment
Cashless treatment with your Bupa medical card, where eligible treatment will be covered under your entitled benefits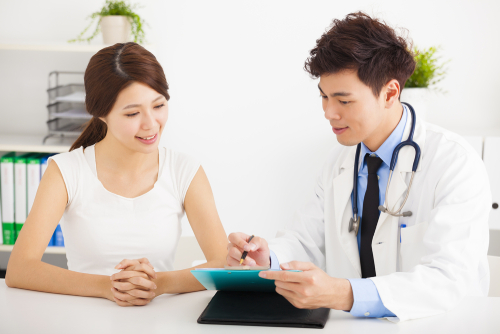 If you're concerned about a wart or skin lesion…
Call our provider's dedicated booking hotline (see Note 3) at (852) 8200 3300 to schedule an appointment.
Visit one of our DermCareDAY centres for your appointment.
During consultation, the doctor will provide advice and recommend a procedure to treat the wart or skin lesion if medically necessary.
Make sure to present your Bupa medical card for cashless treatment before you leave.
Tip
Our DermCareDAY network provides you with a variety of options for wart and skin lesion removal, as well as cashless treatment. Our doctors will recommend personalised treatment based on your condition. In certain situations, our doctors may also refer you to a specialist.
Here's a few important things to remember
Before scheduling your visit, check if your insurance plan includes clinical or hospital and clinical benefits and your medical card is valid for cashless treatment. In general, Bupa medical cards (see Note 1) with the following services and the letters "QHMS" listed on the front can be used at our DermCareDAY centres.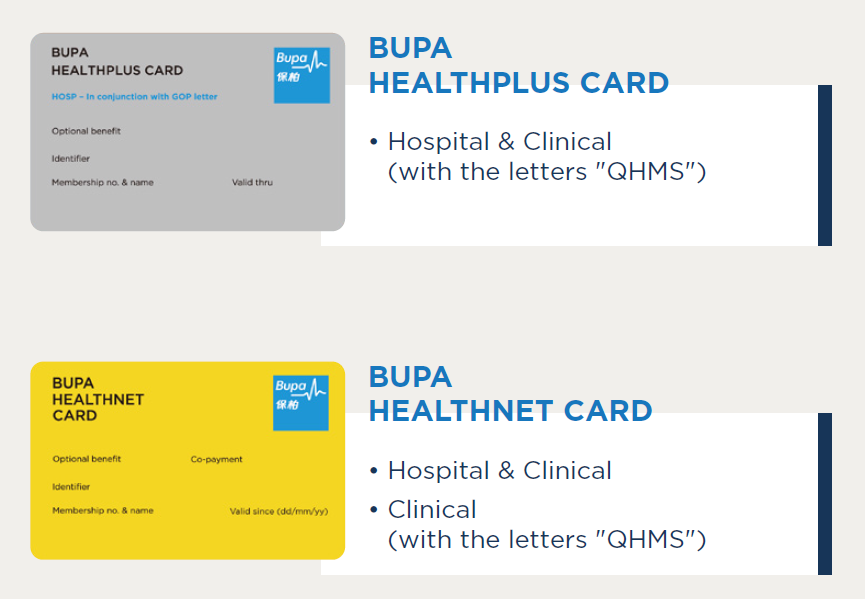 More details are available on myBupa (see Note 4).
You'll need the following documents on hand for your consultation and procedure:
Valid Bupa medical card
Hong Kong ID card
Medically necessary procedures for warts, skin lesions and similar conditions will be covered according to the terms of your policy. Treatment for conditions that fall into the policy's general exclusions, such as warts caused by sexually transmitted diseases or treatment for cosmetic purposes or other non-medically necessary reasons, will not be covered. Bupa members will need to pay for any treatment expenses that are ineligible.
Only Bupa members with the Bupa HealthNet Card (Hospital & Clinical, Clinical) and Bupa HealthPlus Card (Hospital & Clinical) with the letters "QHMS" listed on the front are eligible for cashless treatment at Bupa DermCareDAY centres. Please refer to the DermCareDAY clinic list on myBupa for details.
The dedicated booking hotline for DermCareDAY centres is operated by Bupa's selected service provider. Hotline service hours are as follows: Monday to Friday, 9am to 6pm; Saturday, 9am to 1pm. The hotline is not available on Sundays and public holidays.
The name, contact information and address of each Bupa DermCareDAY centre are available in the clinic list on myBupa. The list is subject to change from time to time.
The above summary of our insurance products is for reference only. It is not, and does not form part of, a contract of insurance and is designed to provide an overview of the key features of these products.
Talk to usContact our health management consultant to get details and advice.
2517 5860
Mon-Fri 9am-9pm (except public holidays)