【Limited Time Offer】
Enjoy 20% off now!
Call us at 2517 5860 for details.


Basic protection for your health and wellbeing
Certified as a VHIS Standard Plan
Offers access to quality healthcare in Hong Kong and worldwide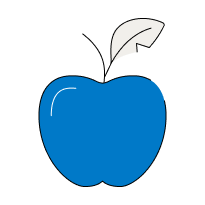 Eligible for tax deduction
This plan is certified as VHIS compliant. You can claim a tax deduction on qualifying premiums up to a limit of HK$8,000 per insured person each year

Guaranteed renewal up to age 100
Your premium will be based on your age only, no matter how many claims you've made

This plan is suitable for all people, especially if you...

need basic coverage

want to enjoy tax deduction
Other Plan Details
Blua Health wellness app
Use our wellness app Blua Health to manage your health and get rewards! Through Blua Health, you can track your progress, book into wellness classes and read health tips from experts. You can also earn points to redeem rewards for healthy living. Download Blua Health now and start living healthy today!
myBupa, customer service portal
Claims: File claims online; track and view claims status/details; provide information to resolve pending claims
Clinical Benefit Usage: Keep track of your claimed expenses and provider visits under Clinical Benefit (if applicable)
eMedical Card: Show your eMedical Card at network providers for cashless service*
Hospital eAdmission: Send your member information to your selected hospital upon admission*
Doctors Finder: Search for network doctors and clinics based on name, specialty, etc
Doctors Nearby: Locate the clinic on a map and get directions to the clinic from where you are
Member Documents: View and download your policy-related documents
Member Privileges: View and redeem special health and lifestyle offers exclusively for Bupa members
Member Profile: View your scheme details; update your contact information online
Direct access to Bupa's wellness app Bupa4Life and Quality HealthCare Medical Services (QHMS)'s mobile app
*For selected insurance schemes only.
24/7 Customer Care Helpdesk
Available 24 hours every day, our Customer Service team will directly answer your policy-related questions (see Remark 6).
Download Product Details
For new application or renewal from 1 January 2022
For effective date or renewal from 1 January 2021 to 31 December 2021
Quote Now
Bupa MyBasic
VHIS Plan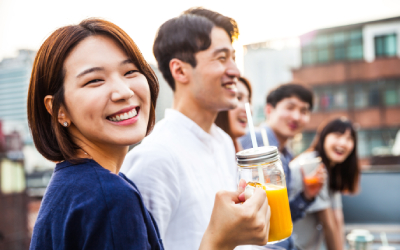 Remarks
Subject to eligible expenses and the annual limit.
Subject to 30% coinsurance.
Eligible expenses arising from pre-existing conditions that the insured person wasn't aware of, as well as congenital conditions with symptoms appearing or diagnosed after age 8, are subject to the following waiting period and reimbursement percentage:
a. First policy year: no coverage
b. Second policy year: 25% reimbursement
c. Third policy year: 50% reimbursement
d. Fourth policy year onwards: full coverage
Any Hong Kong taxpayer who has purchased an eligible health insurance plan (certified by the Health Bureau as VHIS) can claim a tax deduction on qualifying premiums up to HK$8,000 per insured person each year. These persons must be included in the list of "specified relatives" in Inland Revenue Ordinance (Cap. 112). You can claim the deduction in the same tax year when the premium was paid. The deduction is available for certified plans with policy effective date of 1 April 2019 or later. There is no limit on the number of insured persons and/or policies claimed by each taxpayer. Policies purchased for a domestic partner, grandchild(ren) or domestic partner's parents/children are not eligible for tax deduction. For details about tax deduction, please visit www.bupa.com.hk/taxfaq.
We guarantee that your policy can be renewed every year up to the age of 100 as long as you meet the requirements stated in the renewal provisions of your policy terms and conditions.
During office hours (9am to 7pm, Monday to Friday, except public holidays), we are pleased to answer all your enquires. Outside office hours, we can provide the followings:
a. Your coverage details,
b. Claims procedures and other administration procedures, and
c. Claim forms.
The above summary of our insurance products is for reference only. It is not, and does not form part of, a contract of insurance and is designed to provide an overview of the key features of these products. All terms and benefits are subject to the Policy. Please refer to the Policy for details.