You are here:
Compare VHIS
【Compare VHIS】How to select the most suitable medical insurance?
【Compare VHIS】How to select the most suitable medical insurance?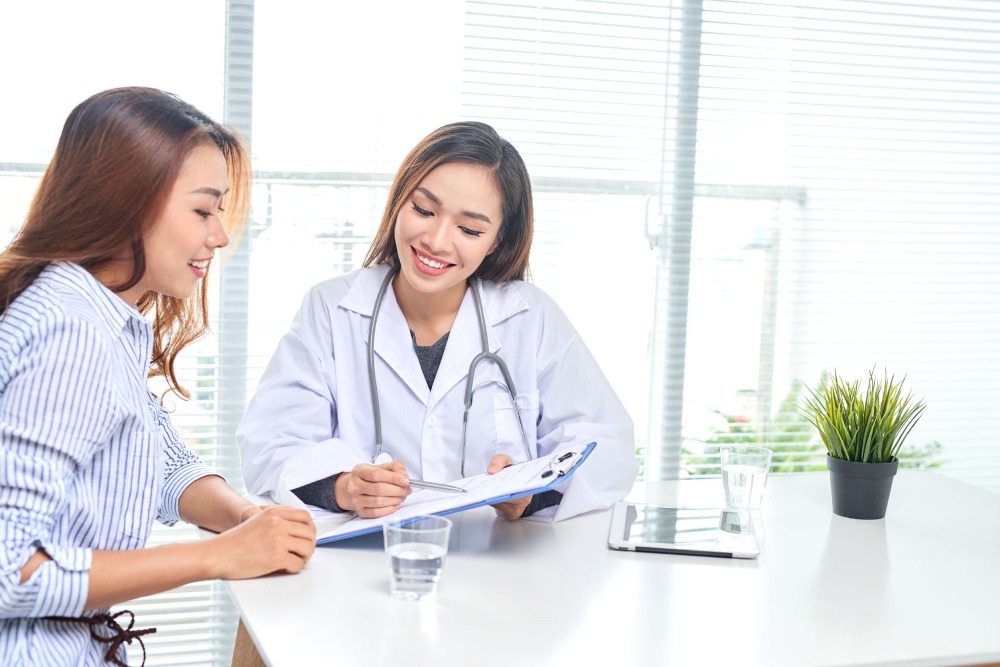 The ageing population has led to a rapid increase in the demand for public medical care, resulting in overstretched medical staff, long waiting times for emergency departments and specialist outpatient clinics, and so on, which may make it difficult for patients to receive timely treatment. According to 2018/19 survey results from the Census and Statistics Department, there are 2.2 million people in Hong Kong suffering from chronic diseases and nearly 2.5 million people have purchased individual medical insurance1. However, there are so many types of personal health insurance products in the market. The public should pay attention to whether the amount of coverage is sufficient, otherwise they may have to pay for the medical services at their own expense. How to compare the VHIS and select the best individual medical insurance?
The Voluntary Health Insurance Scheme (VHIS) was officially launched in April 2019. Unlike traditional hospital insurance plans, VHIS plans have some major key features. These include enrolment through age 80; guaranteed renewal until age 100, regardless of any health issues occurring after the policy is effective; no lifetime benefit limit; expanded coverage including unknown pre-existing conditions and day surgeries; and tax deductions. The overall response to the VHIS has been quite satisfactory. In the first six months, more than 300,000 policies were issued, and about 96% of policy holders chose a flexi plan2. VHIS includes two types of plans: standard plans and flexi plans. The standard plan features the same set of benefit items and coverage to provide basic protection for the public. Flexi plans have additional flexible benefits on top of the standard plan, such as higher and broader coverage to meet different needs.
High medical inflation in Hong Kong at 8.6%
Advances in medical technology have resulted in more treatment methods and drug choices, but the cost of medical treatment has continued to rise. Medical costs around the world are continuously increasing, and the growth in Asia is even faster. According to Willis Tower Watson's "2019 Global Medical Trends Report", from 2017 to 2019, Australia's medical inflation rate remained at 4.6% to 4.9%, while that for Singapore gradually increased from 8.3% to 9.1%3. Andrew Merrilees, General Manager, Bupa Hong Kong said: "Hong Kong's healthcare market is experiencing rapid medical inflation of 8% to 10% annually4, resulting in a significant increase in medical expenditure, this is in turn putting pressure on medical insurance premiums. It's projected that by 2030, the annual number of new cases of major diseases such as cancer will increase by 35%5. The cost for typical cancer treatments (such as chemotherapy, targeted therapy and immunotherapy) are escalating, however less than half of Hong Kong people are financially prepared for the possibility of future cancer treatment expenses6." This increased demand for medical insurance with more comprehensive coverage to compare VHIS in the market.
As medical expenses continue to rise, it's extremely important to have the right amount of coverage. In particular cancer, which is the leading cause of death in Hong Kong, involves expensive diagnosis methods and treatment options like targeted therapy and immunotherapy. That's why some medical insurance companies not only offer extremely high coverage, but also provide full cover for prescribed non-surgical cancer treatments, guaranteed lifetime renewal and no lifetime benefit limit to ensure that customers can always enjoy high-quality medical protection.
Choose the suitable medical insurance plan to enjoy full coverage
Governments from different countries are actively promoting medical insurance plans, and private medical institutions help to reduce the burden of public healthcare system. Andrew gave an example: "The Australian government has introduced a number of measures to encourage citizens to purchase personal medical insurance at an earlier stage. For example, if adults do not have their personal medical insurance before a certain age, they'll be charged additional loading on the purchase. In Singapore, universal medical insurance is achieved through government subsidies and compulsory personal insurance. As more and more medical insurance products are launched in Hong Kong and the public's awareness of medical insurance increases, we believe that public interest in to compare VHIS and comprehensive medical insurance plans will continue to increase."
Although the number of people in Hong Kong who purchase individual medical insurance continues to rise, having an individual medical insurance policy doesn't necessarily mean having adequate protection. The reasons for this include medical expenses exceeding the benefit limits or treatments that aren't covered by the insurance and so on. Andrew explained: "Different insurance plans have different coverage and benefits. People should learn more about the details of coverage, as some medical insurances have benefit limits for different items, that it's possible that the benefits may not cover all your medical expenses. Taking the VHIS Standard Plan as an example, the coverage is divided into multiple benefit items, such as room and board, doctor's visit fees, surgeon's fees, miscellaneous expenses and so on. Each benefit item has a coverage limit. On the other hand, some VHIS Flexi Plans provide full cover benefit, as long as your total eligible medical expenses do not exceed the annual benefit limit. In this case, you won't need to worry about paying the difference if a particular medical expense exceeds the benefit limit."
The importance of mental health
In addition, the many daily tasks and interpersonal problems we face, or even a sudden illness, can easily cause a great deal of mental stress. So medical insurance plans that cover mental health treatment have started to appear on the market in recent years. Bupa's mental health survey shows growing concerns for mental health among Hong Kong people, with 75% of respondents cared about their state of mental health, yet there has been a lack of adequate coverage for mental illness in Hong Kong's insurance market.
A research report released by Bupa Global in July 2020 found that over 87% of senior executives in Hong Kong have experienced significant physical and mental health pressures in the time of pandemic, while "Care for and maintain mental health" became one of the top 5 priorities at work and in life for Hong Kong executives. Andrew supplemented: "The Covid 19 epidemic has also seen a growing demand for medical insurance in the local market, and customers have shown increased interest in insurance products that can provide mental health coverage. While the VHIS sets minimum standards for certified individual medical insurance plans, there is also increased demand from the public for comprehensive healthcare support to cover their full physical and mental health needs."
A medical insurance plan to protect physical and mental health
Bupa Hero VHIS Plan is specially designed to address people's concerns with increasing treatment costs and mental health coverage. It provides full cover for eligible medical expenses such as surgeon fees, intensive care, prescribed diagnostic imaging tests and inpatient psychiatric treatment up to HK$40 million every year for treatments received in Asia, Australia, New Zealand or worldwide (excluding the United States). Customers can also choose from four deductible options from HK$0 to HK$80,000 to enjoy more flexible premium schedule. Andrew said: "This type of medical insurance suits for people who already have basic medical insurance. On one hand, they can offset their out-of-pocket expenses with coverage from their existing medical insurance. On the other hand, they can receive more comprehensive protection at a lower premium."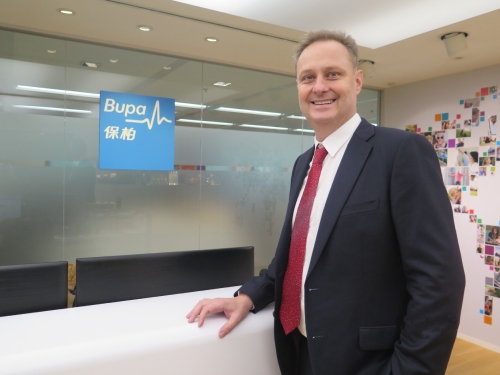 Bupa Hero VHIS Plan is also the first VHIS plan in Hong Kong to provide extensive mental health support. Eligible members with clinical benefits are also entitled to full cover for outpatient psychiatric treatments and psychological counselling from the market-first established mental health clinical network. Also, through the 24-hour Mental Health Service Hotline, staffed by qualified and experienced counsellors, offers emotional support and personalised counselling. If needed, face-to-face psychological counselling by clinical psychologists can be referred.
Get more details about medical insurance plan now!
(Original article (Traditional Chinese version only) published at: Mingpao Finance website)
(Last updated: March 2022)
Other recommended articles:
1
Thematic Household Survey Report 2019:https://www.censtatd.gov.hk/hkstat/sub/sp140_tc.jsp?productCode=B1130201
2
Number of Voluntary Health Insurance Scheme policies exceeds 300 000 in first six months:https://www.info.gov.hk/gia/general/202001/16/P2020011600272.htm
3
Willis Tower Watson's 2019 Global Medical Trends Survey Report:https://www.willistowerswatson.com/en-HK/Insights/2018/11/2019-global-medical-trends-survey-report
4
Hong Kong Federation of Insurers Position Paper on Consultation on Voluntary Health Insurance Scheme (VHIS):https://www.legco.gov.hk/yr14-15/chinese/panels/hs/hs_hps/papers/hs_hpscb2-1098-1-ec.pdf
5
Hong Kong Cancer Strategy 2019:https://www.fhb.gov.hk/download/press_and_publications/otherinfo/190700_hkcs/c_hkcs_fully.pdf
6
Survey conducted by The Cancer Information in July 2018 (Chinese only):https://cancerinformation.com.hk/web/2018/07/18
The above summary of our insurance products is for reference only. It is not, and does not form part of, a contract of insurance and is designed to provide an overview of the key features of these products.
Talk to usContact our health management consultant to get details and advice.
2517 5860
Mon-Fri 9am-9pm (except public holidays)