You are here:
Why choose Bupa
Bupa Hong Kong is the only specialist health insurer in the market. We are a global healthcare company funding health as well as running hospitals, clinics and other healthcare facilities. In Hong Kong, Quality HealthCare is part of Bupa. Our focus in healthcare explains why we have a unique knowledge to support the health and wellbeing of employees in Hong Kong.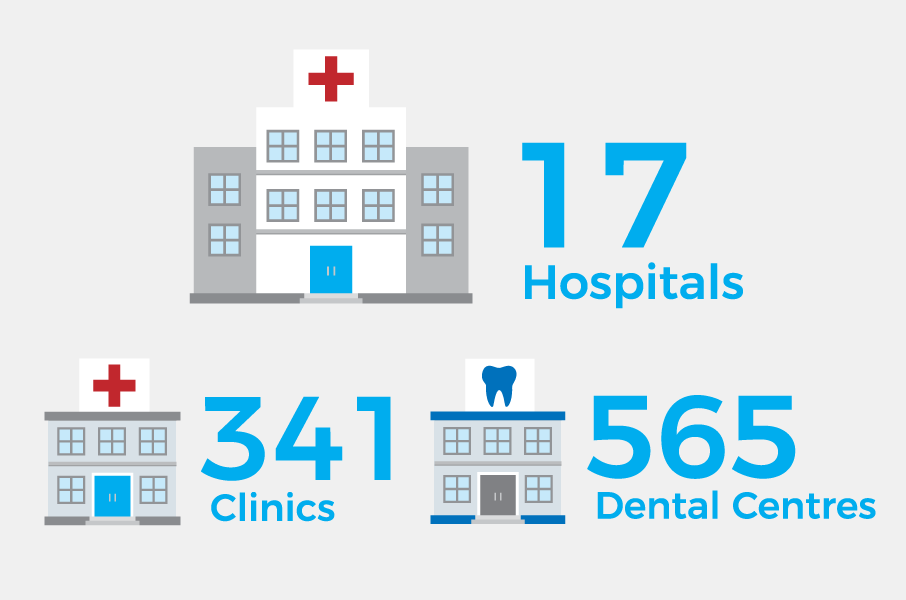 Trusted brand
Our reputation and expertise in healthcare has gained the trust of more than 400,000 individuals, 3,200 companies. We have been providing quality health insurance for Hong Kong's civil servants for more than 20 years.
Fast and easy claims
In 2016, 95% of claims were settled within 5 - 7 working days no matter how big or small the claim amount. We honour our promise to fund the healthcare of our members. We paid over HK$1.8 billion in total claims for 2016.
Attentive and round-the-clock support
In 2016, 85% of the calls were answered by a customer service officer within 20 seconds and 97% of customer enquiries were resolved in the first call.
Pioneering Workplace Health Solutions in Hong Kong
Bupa's work health solutions aim to make a positive impact on your employees' health and wellbeing. Our workplace health professionals will recommend targeted programmes for your workplace based on your company's health profile, needs and priorities.
Talk to usContact our health management consultant to get details and advice.
2517 5338
Mon-Fri, 9am-6pm