You are here:
Bupa HealthFest
Bupa HealthFest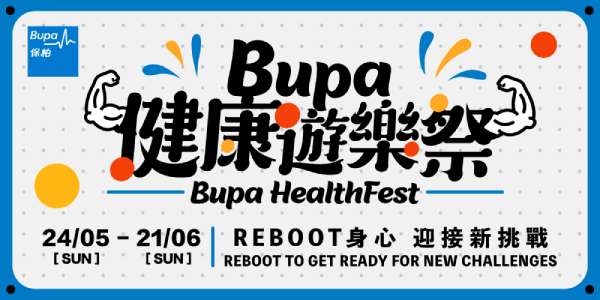 In recent months, Hong Kong people have faced an unprecedented test. Whether you're a frontline medical worker or from other walks of life, we've all been working hard and doing our best to protect our city. The epidemic is gradually improving, and it's time for Hong Kong people to recharge and get some fun!
Bupa cares about the physical and mental health of Hong Kong people. So, for four weeks starting from 24 May, we've specially organised our first Bupa HealthFest. It will provide the public and our members with free online interactive classes on topics such as music, fitness, meditation and parent-child activities. By sharing our health resources and network, we hope to re-energise Hong Kong people and the community, and allow everyone to reboot their body and mind to meet new challenges!
Through the Social Ventures Hong Kong (SVhk) , Bupa has also donated some online classes to underprivileged families to help them maintain good physical and mental health and have fun!
What's fun with Bupa HealthFest?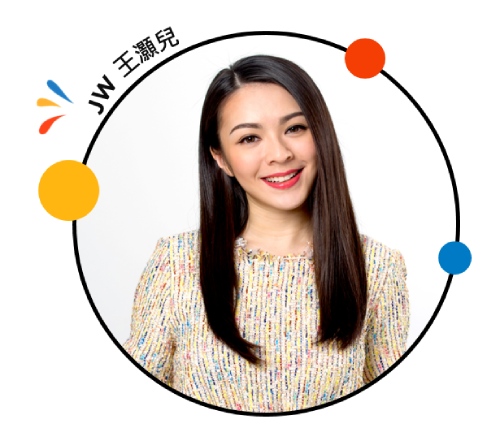 24 May (Sunday) 9:00pm
Bupa x MOOV online concert
To kick off our HealthFest, Bupa and MOOV will host an online concert featuring JW to cheer up Hong Kong people with music. JW will also interact with the audience, play games and give out free gifts--remember to tune in on time!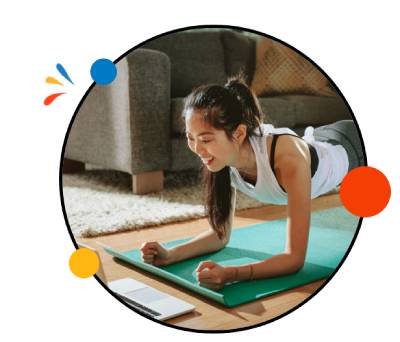 25 May (Monday) to 21 Jun (Sunday)
Free online wellness classes
Enrolment page: Timable
For four weeks in a row, Bupa will hold free online interactive classes on different health topics, including yoga, exercise and fitness, family fun and expert sharing, to help you relax. Just make sure to register for free in advance!
Exclusive classes for Bupa members
Bupa members can exclusively participate in a series of specially selected classes. Please visit
myBupa
or refer to our member newsletter for more details.
Bupa HealthFest class schedule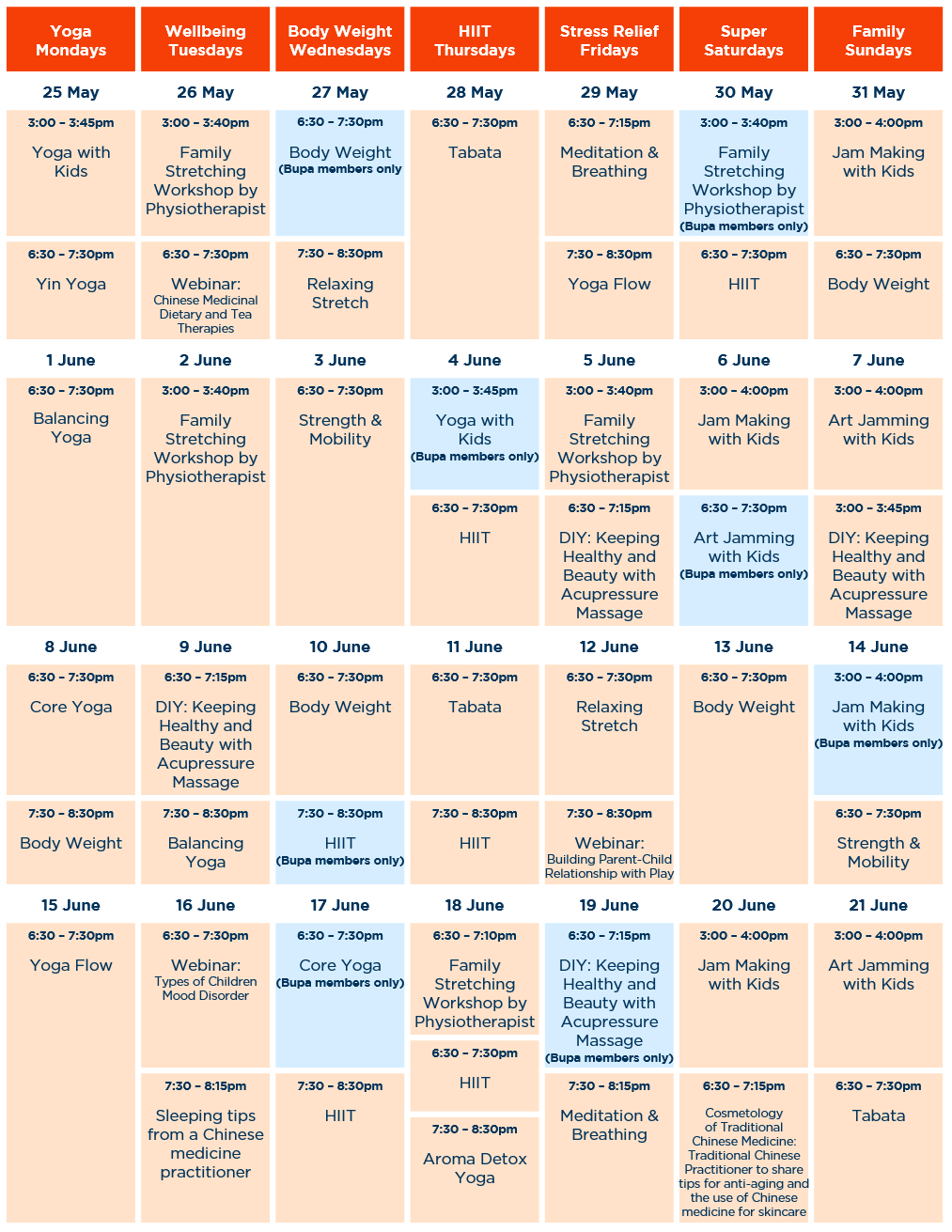 The above summary of our insurance products is for reference only. It is not, and does not form part of, a contract of insurance and is designed to provide an overview of the key features of these products.
Talk to usContact our health management consultant to get details and advice.
2517 5860
Mon-Fri 9am-9pm (except public holidays)