You are here:
Farfalle with salmon and porcini mushrooms
Farfalle with salmon and porcini mushrooms
,01 Jan 0001
Ingredients (serves 2)
Porcini mushrooms: 15g
Farfalle: 200g
Onion (diced): 1/4
Salmon steak: 2 pieces
Tomato (diced): 2
Cherry tomatoes: 6
Thyme
Black pepper
Salt
Olive oil
Time required: 60 minutes
Difficulty: 1/5
Instructions
Wash the porcini mushrooms and soften in warm water. Set aside.

Boil water in a large pot and add in some olive oil and salt. Add the farfalle to the boiling water and cook for 5 minutes. Turn off the stove and cover for another 5 minutes. Drain and set aside.

Season the salmon with salt and pepper. After 10 minutes, heat the oil in a frying pan and cook the salmon until done. Set aside.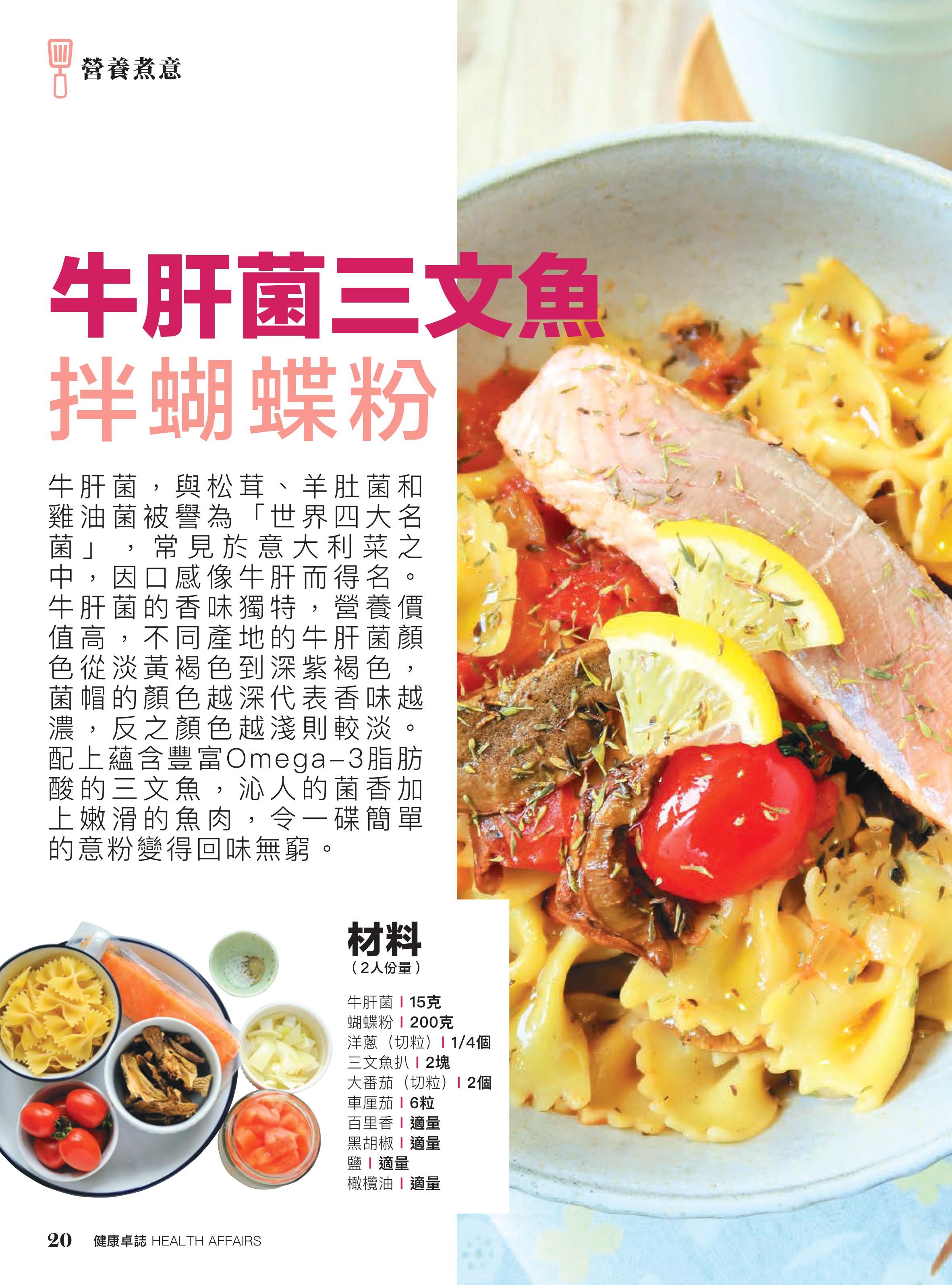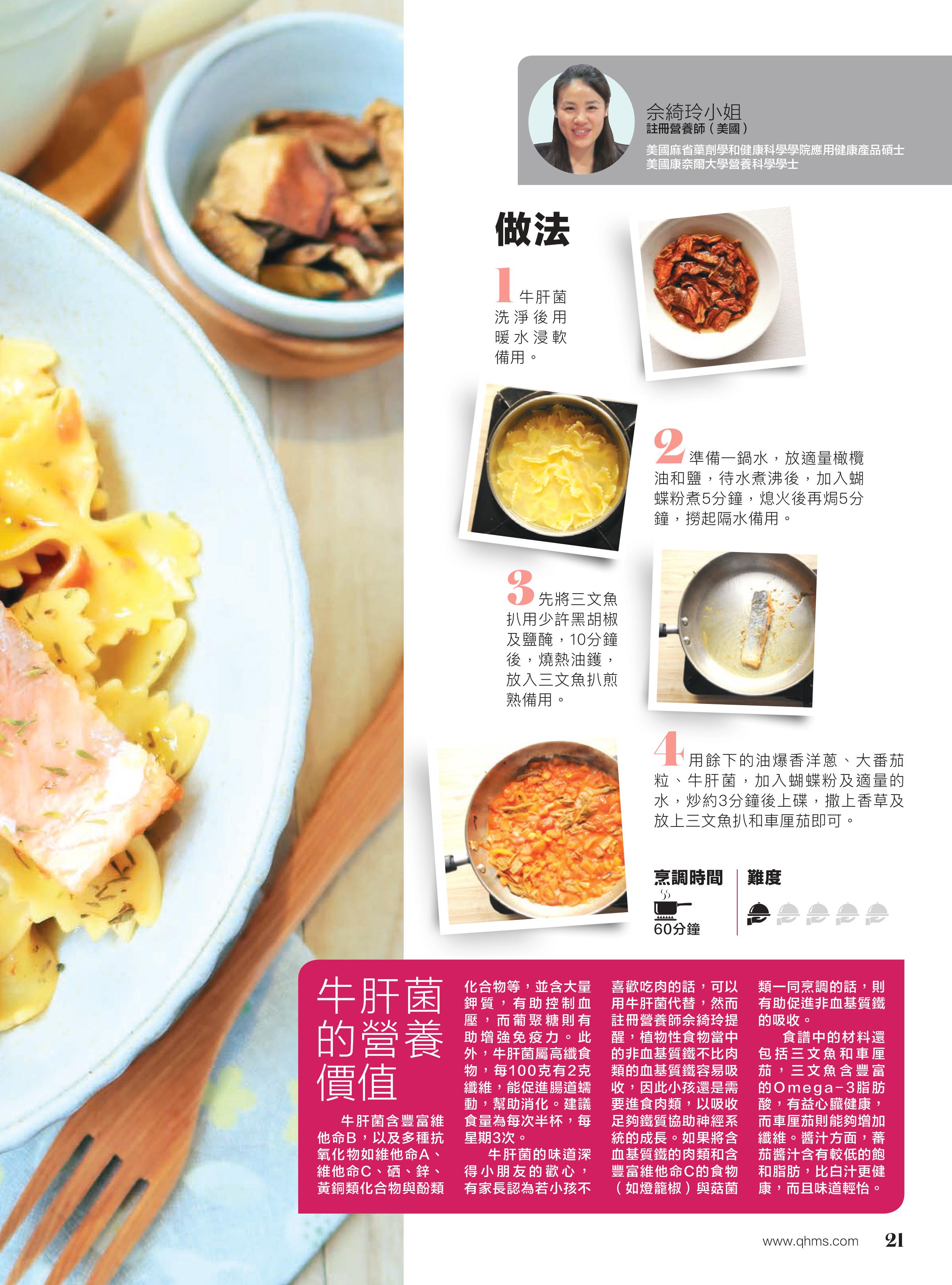 Sourced from Quality HealthCare Medical Services Ltd [Apr-Jun 2018]