You are here:
Pan-fried ostrich steak with asparagus
Pan-fried ostrich steak with asparagus
,01 Jan 0001
Ingredients (serves 2)
Ostrich steak: 500g
Asparagus: 250g
Sauce
Garlic: 50g
Milk: 30ml
Cooking cream: 200ml
White mushrooms (sliced): 3
Salt
Seasoning
Dried thyme
Butter: 10g
Salt
Time required: 60 minutes
Difficulty: 3/5
Instructions
Peel 3/4 of the skin from the asparagus. Cook in salted water for 2 minutes. Drain and rinse with cold water. Set aside.

Bring the cream and milk to a boil. Add in garlic, salt and mushrooms and cook for 5 minutes while stirring

.

Heat the frying pan. Add some butter and fry the ostrich steak for 4 minutes until golden brown on one side.

Reduce heat and flip to cook the other side. Add in butter, dried thyme and salt. Cook for 3 minutes until golden brown. Serve on a plate with asparagus and cream sauce.
Tips:
Ostrich steak is very low in fat. Don't cook it too long or it will dry out.

You can buy frozen ostrich steak or ostrich fillet from the supermarket.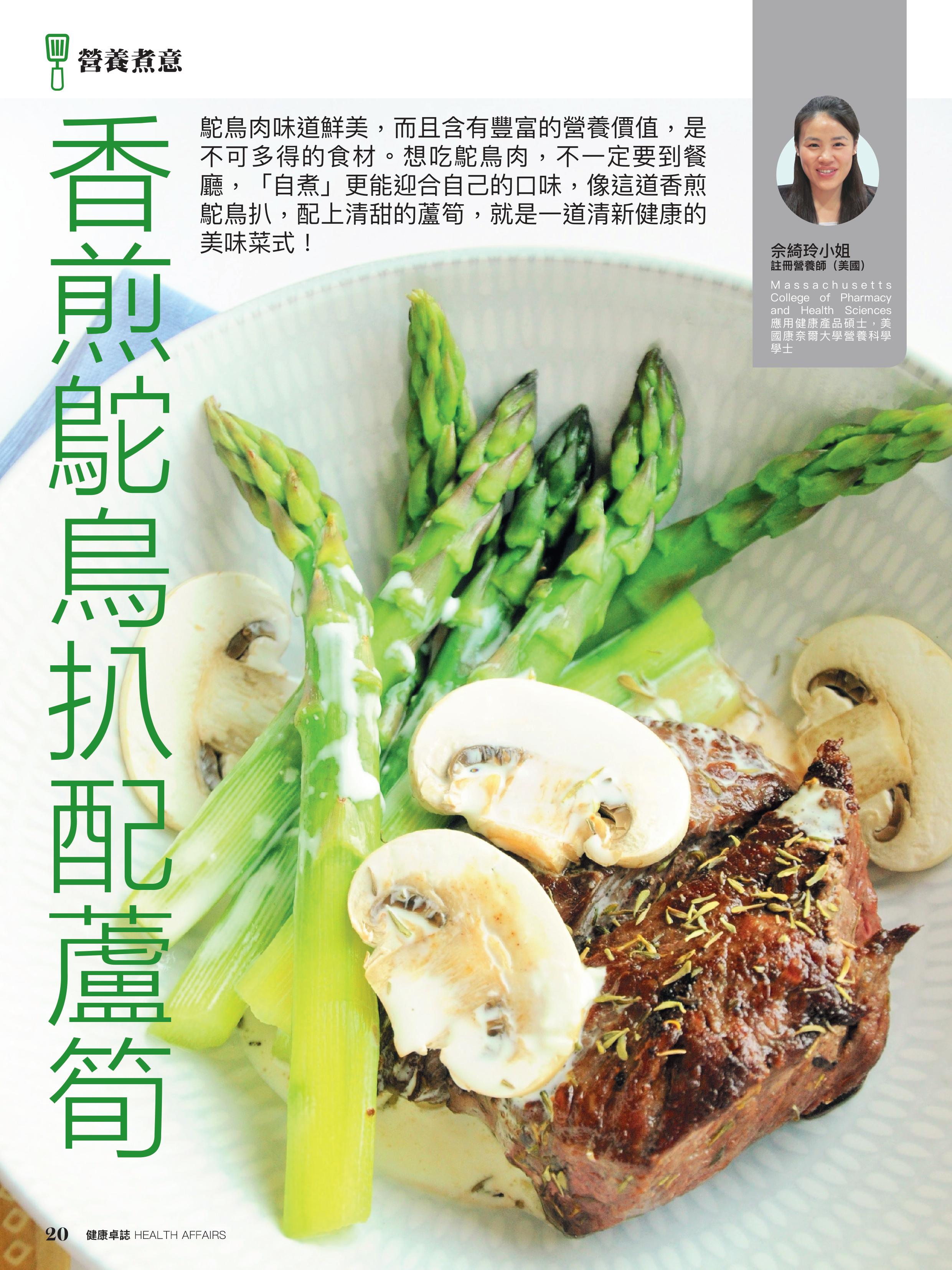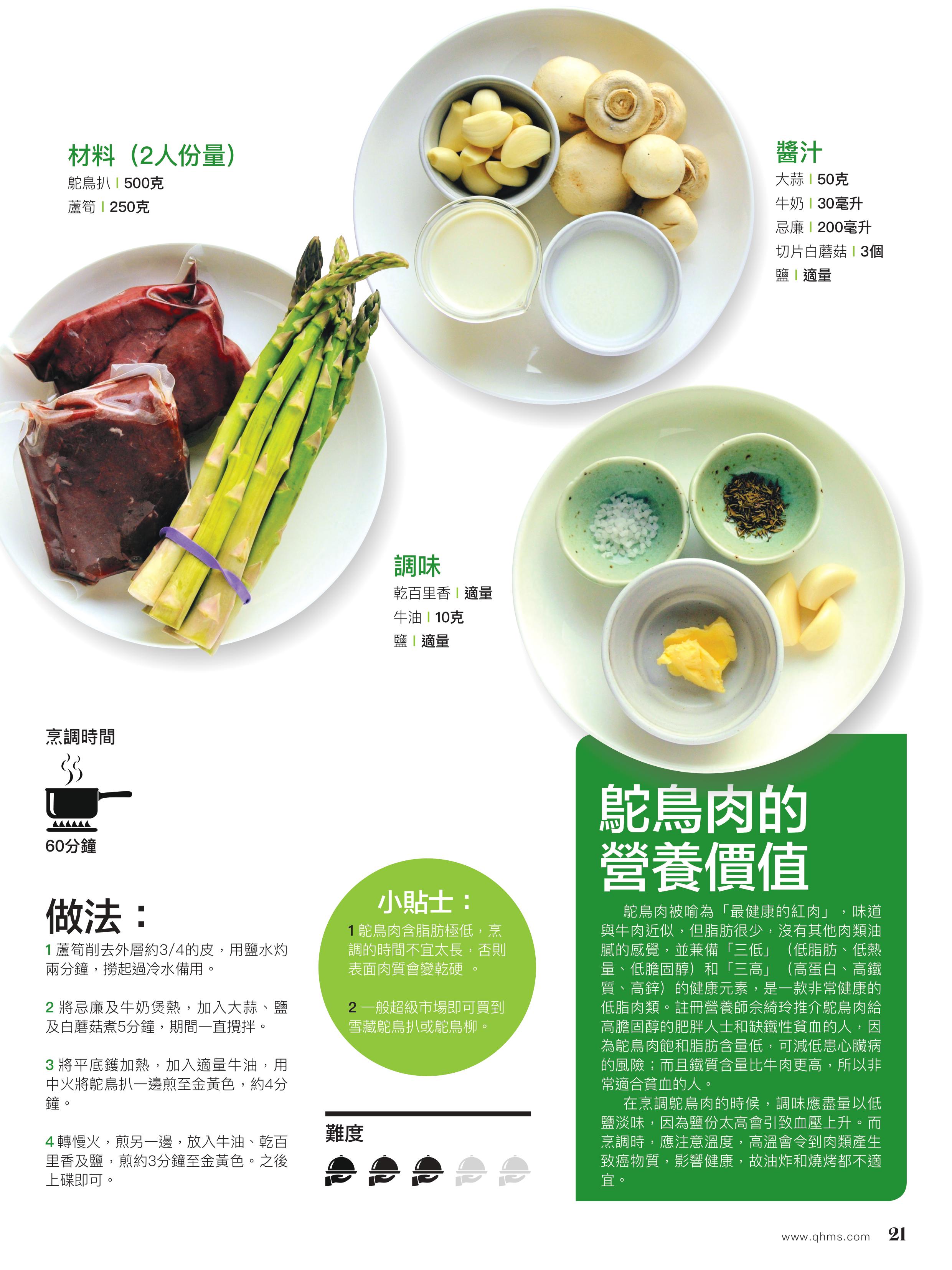 Sourced from Quality HealthCare Medical Services Ltd [Jan-Mar 2018]