You are here:
Raw chocolate balls
Raw chocolate balls
,01 Jan 0001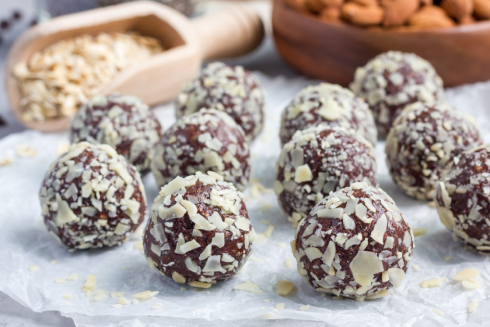 Ingredients (serves 2)
Medjool date: 1
Cold-pressed coconut oil: 1 tsp
Raw cacao powder: 1 tbsp
Sea salt (fine): a pinch
Oats/chopped nuts/matcha: to garnish
Instructions

1. Remove the stone from the Medjool date. Then chop it into small pieces.
2. Add the coconut oil, cacao powder and salt. Mix to form a dough.
3. Shape the chocolate dough into small balls or any desired shape. Garnish with oats, chopped nuts or matcha.
Tip
Cacao contains phenethylamine, which can stimulate the central nervous system to make you feel happier.
Sourced from Green Common Hong Kong via Raw Vegan Minimal (facebook.com/rawveganminimal)