You are here:
Matcha spinach smoothie
Matcha spinach smoothie
,01 Jan 0001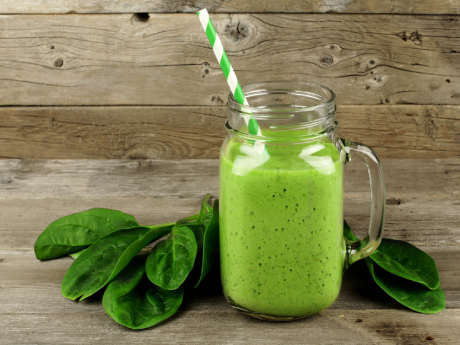 Ingredients (serves 1)
High-calcium unsweetened soy milk: 1 cup
Spinach: 1 cup
Avocado: 1/4
Medjool dates: 2-3
Matcha powder: 3 tsp
Instructions
1. Remove the stones from the Medjool dates.
2. Then place all ingredients in a blender or food processor. Blend until smooth.
3. Pour into a glass and enjoy.
Tip
Calcium plays an important role in normal nerve function and magnesium calms the nerves. This matcha spinach smoothie contains both of these healthy minerals.
Sourced from Green Monday Hong Kong (greenmonday.org)