You are here:
Choose the right medical insurance plan for your baby
Choose the right medical insurance plan for your baby
Choose the right medical insurance plan for your baby – the gift of a lifetime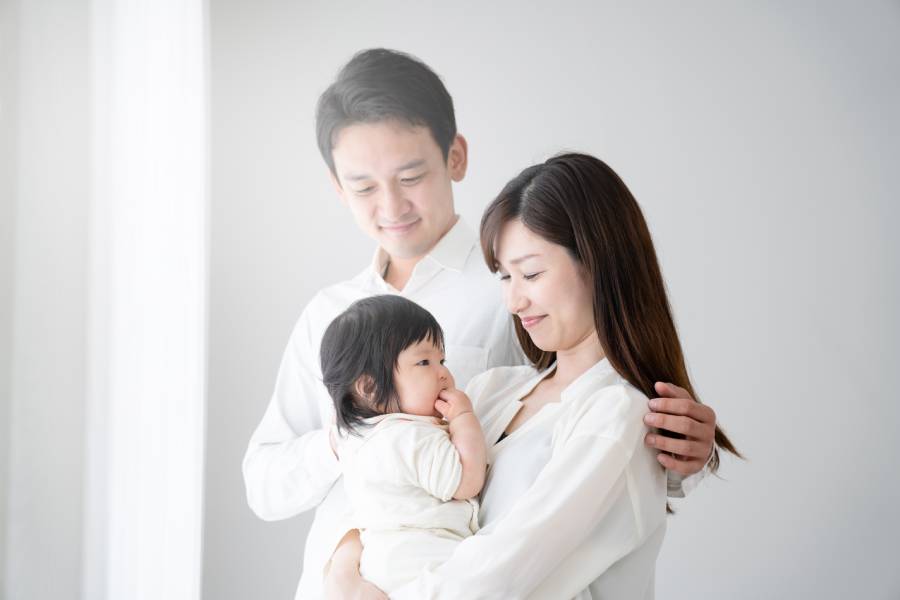 New life brings infinite joy to any family, and every baby is a blessing for their parents. While parents may be reluctant to spend money on themselves, they're more than willing to splurge when it comes to their children's health and wellbeing. Since children have a relatively weaker immune system, it's not uncommon for them to have multiple doctor's visits a year or even to be hospitalised for minor illnesses such as a cold or fever. Of course, all parents want only the best medical care for their children. However, as public hospitals generally have limited resources, it usually takes them longer to perform tests. There are also relatively more restrictions on visitors, making it harder for parents to focus on their children's recovery. That's why most parents would like their children to be treated in private hospitals if they can afford it. With an insurance plan in place, parents don't have to worry about the expenses at private hospitals, which will be paid for by the insurance company.
Medical expenses for children can add up easily
Illnesses often strike without warning. The flu, viruses, fever and pneumonia are some common childhood illnesses. Injuries also happen quite often. All of these conditions may require hospitalisation. During the course of treatment, there are certain expenses, such as the costs of diagnosis and testing, that parents should watch out for. Since newborn babies can't tell us how they feel, tests may be required for doctors to make a correct diagnosis. In addition, if a child is unfortunately infected with a highly contagious disease, private hospitals may require a low-density room (such as semi-private or private room) instead of the more affordable standard ward. For that reason, parents should plan ahead and choose the right medical insurance plan for their children. Generally speaking, all conditions, except congenital diseases, are covered by insurance as most toddlers don't have a history of critical illness at such a young age. That's why it's a good idea for parents to seek early protection for their children.
Medical insurance protects children and supports parents
Some medical insurance plans on the market not only provide in-patient coverage for children, but also feature a number of unique perks to help parents in need:
Companion bed benefit: Since children can't take care of themselves, some medical plans cover the expenses of a companion bed so that parents can look after their children in hospital.

Cashless service: The insured may enjoy cashless service at specified private hospitals by using a medical card, allowing parents to focus on their children's recovery without having to worry about hospital bills.

24/7 Healthline: Parents will receive professional healthcare support from a team of doctors, medical experts and qualified nurses. Alternatively, parents may also call the Healthline for support when their toddlers get sick outside of office hours (see Remark 1).
These three Bupa medical insurance plans with guaranteed lifetime renewal are all suitable for young children. With the insured age starting as young as 15 days old, they give parents the support they need throughout their child's growth and development:
Bupa Care Kid: Entry-level plan at an affordable rate. Parents may choose to include Full Cover Benefit which increases the annual limit to the range of HK$243,800 to HK$870,600 (dependent on room level).

Bupa All Together: Bupa All Together: With its flexible coverage, this plan provide full coverage of eligible medical expenses under Network Benefit and allows families to share an annual benefit pool of up to HK$5 million. Parents have the flexibility to use the benefits for their children who need higher medical coverage. Starting from the second policy year, the newborn baby of female insured person can enjoy one-year complimentary critical illness coverage.

Bupa Hero VHIS: This plan offers comprehensive medical protection with flexible benefit options for semi-private or private rooms, up to HK$40 million per year. As medical costs keep rising, an insurance plan with high coverage will ensure sufficient protection for your children in the future. And with no lifetime benefit limit, your child's coverage will be restored each year no matter how much you claim. In addition to full cover on expenses for prescribed non-surgical cancer treatments, this plan also covers medical expenses for unknown pre-existing conditions and congenital conditions with symptoms appearing or diagnosed from the age of 8. This is a VHIS plan that is eligible for tax deduction.
Give your children the gift of a lifetime with medical insurance. Lastly, some medical insurance plans also offer optional benefits that allow parents with a basic plan to enhance their medical protection. For example with Bupa Hero VHIS, Clinical as well as Dental and Optical Benefits are available to provide parents with more comprehensive protection (see Remark 2).
Remarks
1
24/7 Healthline: Doctors will be available during scheduled office hours to support the nurses in answering enquiries. Office hours: Mon – Fri, from 9am to 6pm (Hong Kong time), except for public holidays.
2
Bupa Hero VHIS: Optional benefits are not part of the VHIS certified plan. The premiums paid are not eligible for claiming tax deduction and any family discount.
3
The information above is for reference only. Please refer to the webpage of the respective plans on Bupa's website for details. The plans are subject to the terms and conditions set out in their respective policies.
The above summary of our insurance products is for reference only. It is not, and does not form part of, a contract of insurance and is designed to provide an overview of the key features of these products.
Talk to usContact our health management consultant to get details and advice.
2517 5860
Mon-Fri 9am-9pm (except public holidays)