You are here:
Critical illness insurance covers high cancer treatment costs during your unpaid leave
Critical illness insurance covers high cancer treatment costs during your unpaid leave
[Can't pay for the latest medicines?] Critical illness insurance covers high cancer treatment costs during your unpaid leave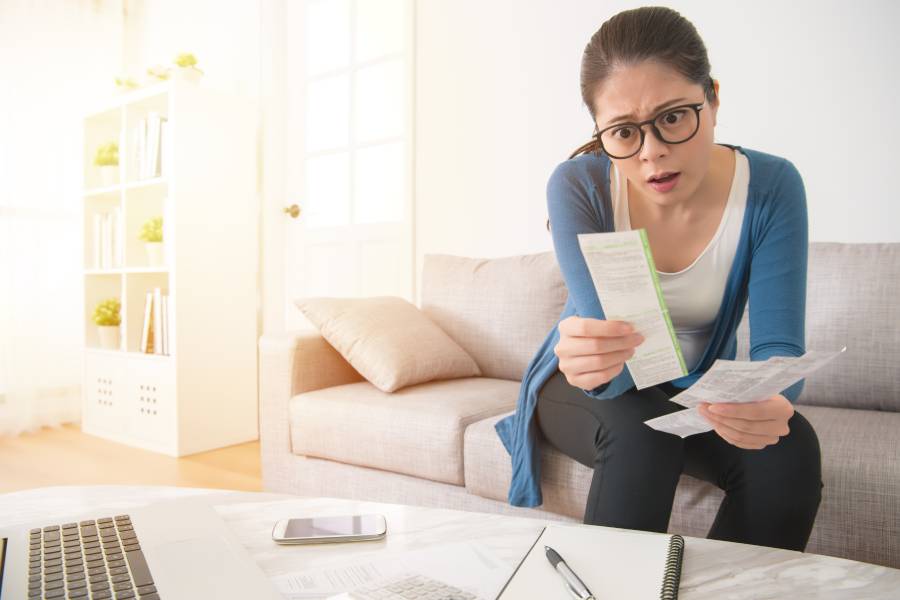 Cancer has become increasingly common, with an average of 93 people diagnosed with cancer every day in Hong Kong (see Remark 1). The chance of getting cancer before the age of 75 is about 25% for men and 20% for women (see Remark 2). The number of cancer patients is on the rise and there's been a shift towards cancer diagnosis at younger ages. Take colorectal cancer – the most common cancer in Hong Kong – as an example. Research shows that the incidence of colorectal cancer in people younger than 55 has continued to increase over the past 20 years (see Remark 3). However, with medical advancements and the introduction of newer drugs, cancer is curable if you're diagnosed and treated early. As cancer treatment costs continue to rise, especially for targeted therapy drugs, you may want to consider planning ahead for a rainy day, in case you have to take time off work during treatment.
High cancer treatment costs during time off work; Continuous treatment ensures more effective control of cancer
According to a survey, 19% of cancer patients interviewed said they weren't able to receive the best treatment because they couldn't afford it (see Remark 4). Take targeted therapy drugs as an example. While they have milder side effects compared to chemotherapy and are very effective for certain cancers, these drugs are expensive. Currently, most targeted therapy drugs listed on the Hospital Authority Drug Formulary are self-financed, making them less accessible to most people. Taking colorectal cancer as an example, the median cost of self-financed drugs for late-stage cancer treatment in public hospitals was HK$266,677. For private hospitals, overall treatment costs can go up to HK$1,293,000 (see Remark 4).
The introduction of advanced cancer treatments has brought new hope to cancer patients. In addition to targeted therapy, some patients are now also treated with immunotherapy. Clinical data shows that the five-year survival rate of people with advanced lung cancer who received immunotherapy is nearly twice that of those receiving chemotherapy (see Remark 5). However, immunotherapy drugs are expensive with treatment lasting up to two years. There are more and more cases where cancer can be controlled through continuous treatment such as targeted therapy and immunotherapy.
In addition to feeling exhausted both physically and mentally, cancer patients may also have financial worries during treatment. It's best to get prepared, such as by purchasing critical illness insurance, as soon as possible. Then, in the unfortunate event that you're diagnosed with cancer, you can still afford better treatments or cover your daily expenses with compensation from critical illness insurance.
Invest in critical illness insurance to stay protected from cancer recurrence
Although cancer isn't necessarily incurable, treatments can cause significant physical and mental distress. Cancer recurrence or new cancer in another location isn't uncommon among cancer survivors. The recurrence rate of stage 1 lung cancer is more than 30% (see Remark 6). Most term critical illness insurance products on the market only cover a single cancer, with few covering a second cancer. The latter provides an extra safety net for the insured.
With these concerns in mind, Bupa has launched Bupa Safe Critical Illness Insurance Scheme for better protection. This scheme covers three major critical illnesses – cancer, heart disease and stroke, as well as carcinoma-in-situ and early stage cancer. It can be upgraded with the optional Extended Major Critical Illness Benefit, which covers a total of 85 conditions for 98% coverage of all serious critical illnesses (see Remark 7). In addition, the scheme offers additional cancer protection. You're covered for a second cancer claim only one year after your Major Critical Illness Benefit has been paid, as opposed to a five-year waiting period in some similar products on the market. With a lifetime benefit amount up to HK$3,300,000 in aggregate (see Remark 8), once you've enrolled, renewal is guaranteed up to 100 years old (see Remark 9).
For example, Jeremy, an accountant, enrolled in Bupa Safe Critical Illness Insurance Scheme – Plan A3 (with HK$1,500,000 Major Critical Illness Benefit) and the optional Extended Major Critical Illness Benefit that covers a total of 85 critical illnesses. Jeremy had angioplasty when he was 40 and received a lump sum payment of HK$300,000. He was diagnosed with lung cancer at age 45, and the cancer recurred when he was 48. Both times Jeremy received a lump sum payment of HK$1,500,000, adding up to three payments of HK$3,300,000 in total. Although he was on unpaid leave due to his illness, he was still able to afford mortgage payments and his daughter's international school fees.
Optional Cancer Treatment Reimbursement Benefit
The fight against cancer is long and expensive, but with Bupa Safe Critical Illness Insurance Scheme's optional Cancer Treatment Reimbursement Benefit, all expenses incurred for eligible cancer and carcinoma-in-situ treatments are covered on a reimbursement basis. This benefit covers non-surgical cancer treatment up to HK$1 million per contract year (see Remark 10). This limit will be restored each year, which is especially beneficial for lengthy cancer treatment that spans several years. What's more, you can convert the optional Cancer Treatment Reimbursement Benefit to Bupa MyBasic VHIS Plan / Bupa MyFlexi VHIS Plan after five years for even more comprehensive protection, with no need for underwriting.
Enrol online in the comfort of your own home
Bupa Safe Critical Illness Insurance Scheme offers pure critical illness coverage at a great value without savings elements. With monthly subscriptions as low as HK$108 (see Remark 11), it's now open for online enrolment, so you can stay protected from the comfort of your own home. Get a quote and for more details!
Remarks
1
Overview of Hong Kong Cancer Statistics of 2018 issued by the Hospital Authority: https://www3.ha.org.hk/cancereg/pdf/overview/Overview%20of%20HK%20Cancer%20Stat%202018.pdf
2
2018 data from the website of Cancer Online Resource Hub: https://www.cancer.gov.hk/en/hong_kong_cancer/overview_of_cancer_statistics_in_hong_kong.html
3
CUHK Study Sees Increasing Global Incidence of Colorectal Cancer Among Younger People, The Chinese University of Hong Kong: https://www.cpr.cuhk.edu.hk/en/press/cuhk-study-sees-increasing-global-incidence-of-colorectal-cancer-among-younger-people/
4
Cancer Information website (Chinese only): https://cancerinformation.com.hk/web/2018/07/18/誤以為政府醫癌少使費-港人低估公院腸癌藥費19倍/
5
New data on immunotherapy for lung cancer (Chinese only), Hong Kong Economic Journal website: https://health.hkej.com/health/article?suid=2600462&subjectline=肺癌免疫治療的新數據
6
Multiple treatments for brain metastasis from lung cancer to ensure the quality of life (Chinese only), Ming Pao website: https://health.mingpao.com/肺癌腦轉移-多方位治療-保生活質素/?nowprocket=1
7
The 85 critical illnesses covered under the critical illness basic benefits and optional Extended Major Critical Illness Benefit of Bupa Safe Critical Illness Insurance Scheme include 98% of designated critical illnesses in 10Life's Scoring Methodology of Term Critical Illness Insurance. Exclusions and waiting periods apply. Please refer to the contract for the terms and excluded conditions.
8
Based on Plan A3 with lifetime benefit amount of HK$3,300,000 in aggregate, including HK$1,500,000 for Major Critical Illness Benefit, HK$1,500,000 for Additional Cancer Benefit and HK$300,000 for Early Stage Critical Illness Benefit. Customers need to be diagnosed with covered critical illnesses after the applicable waiting periods as specified in the contract to be eligible to claim these benefits. Please refer to the contract for details.
9
Additional Cancer Benefit will end on the contract anniversary date immediately following the age of 85. Age limits apply to coverage for certain illnesses under optional Extended Major Critical Illness Benefit. Please refer to the Schedule of Critical Illness Benefits for details.
10
Full cover for hospital and surgical expenses for eligible cancer and carcinoma-in-situ is HK$500,000 (option C1) or HK$1,000,000 (option C2) per contract year.
11
Based on an 18-year-old non-smoker enrolling in the critical illness basic benefit with lifetime benefit amount in aggregate of HK$3,300,000 using annual payment mode. This figure does not include any promotional offers or discounts which may be available.
The above summary of our insurance products is for reference only. It is not, and does not form part of, a contract of insurance and is designed to provide an overview of the key features of these products.
Talk to usContact our health management consultant to get details and advice.
2517 5860
Mon-Fri 9am-9pm (except public holidays)