You are here:
Bupa VHIS Series
Choose a Bupa Standard or Flexi plan to suit your needs
The Voluntary Health Insurance Scheme (VHIS) aims to create minimum standards for certified individual medical insurance plans, giving consumers greater transparency. As a medical insurance expert in Hong Kong, Bupa offers three VHIS certified plans: MyBasic VHIS (a Standard plan), MyFlexi VHIS (a Flexi plan) and Hero VHIS (a Flexi plan). Flexi Plans include enhanced features in addition to the benefits of the Standard Plan, as well as flexible options to customise your plan.
The key features of MyBasic VHIS, MyFlexi VHIS and Hero VHIS are highlighted in the table below.
Annual benefit limit (HK$)
$420,000
(Benefits are subject to individual item limits)
Nil
(Benefits are subject to individual item limits)
Full cover up to
$40,000,000
Asia, Australia and New Zealand / Worldwide excluding the United States
(Eligible expenses incurred outside the chosen area of cover shall be covered according to the VHIS Standard Plan Terms and Benefits)
Annual deductible options (HK$)
Pre-and post-Confinement / Day Case Procedure outpatient care

Full cover
Emergency outpatient treatment for Accidents

Full cover
Day Patient kidney dialysis

Full cover
Complications of pregnancy
Hospice and palliative care
Consultation or acupuncture by a Registered Chinese Medicine Practitioner after Confinement or specific treatments
Home facility enhancement due to Stroke
Non-Confinement sleep apnea test

Full cover
Eligible for tax deduction
Optional enhanced benefit – Push the Limit
N/A
Full cover already available for eligible expenses incurred within the chosen area of cover
Supplementary Major Medical Benefit
Supplementary Critical Illness Benefit

Available with Deluxe plans
Lifelong Family / Child discount
Up to 15% Family discount
No claim renewal discount
24-hour Mental Health Service Hotline
Bupa Worldwide Assistance Programme
Brochure (including Summary of Benefits and Standard Premium Schedule)
The above information is for reference only. Please refer to the Policy and Benefit Information of the respective plans for details.
To learn more, download our comparison of the MyBasic VHIS Plan and MyFlexi VHIS Plan (PDF, 0.7 MB) and comparison of the MyBasic VHIS Plan and Hero VHIS Plan (PDF, 0.7 MB).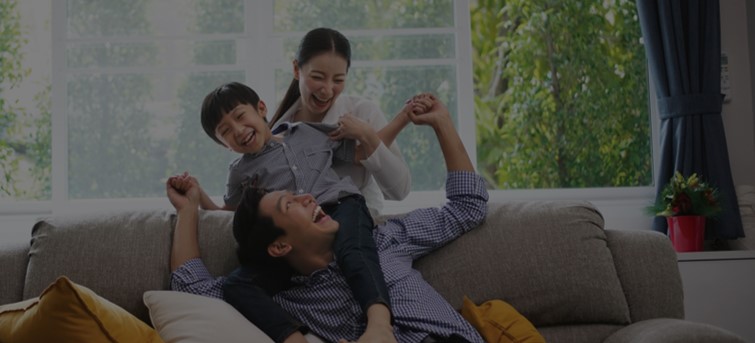 Related Articles:
The above summary of our insurance products is for reference only. It is not, and does not form part of, a contract of insurance and is designed to provide an overview of the key features of these products.
Talk to usContact our health management consultant to get details and advice.
2517 5860
Mon-Fri 9am-9pm (except public holidays)