Plantation Enrichment Programme
In celebrating World Health Day 2022 advocated by World Health Organisation (WHO), Bupa Hong Kong signed a 5-year strategic partnership with environmental charity The Green Earth to echo this year's theme "Our planet, our health".
The flagship programme focuses on the Plantation Enrichment Programme launched by The Agricultural, Fisheries and Conservation Department. Along with a range of projects, the partnership aims to promote a more sustainable environment in Hong Kong and an understanding of the connection between the health of people and the planet.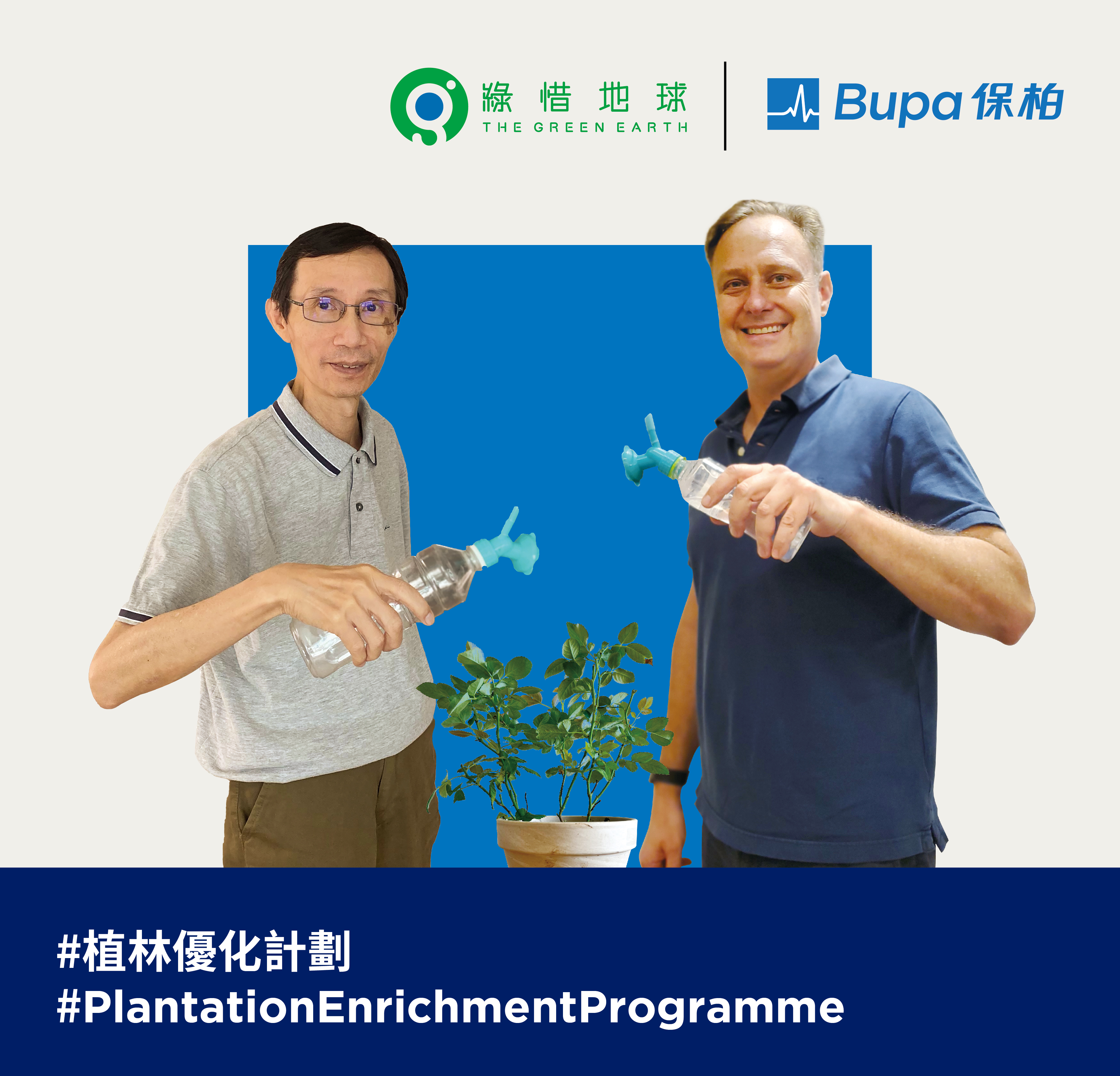 Bupa will collaborate with The Green Earth to build a healthier planet and enhance the biodiversity in countryside by replacing 1,000 ageing exotic trees with local species on 10,000 sq.metre of land at the country park.
Zero-carbon lifestyle e-book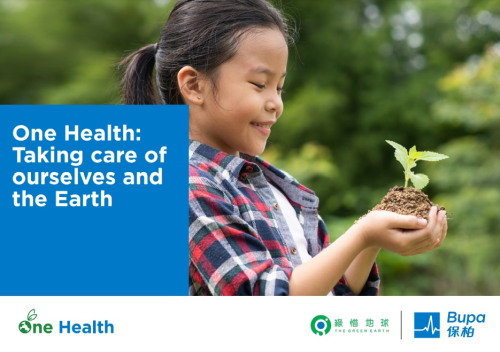 On World Health Day 2022, Bupa and The Green Earth have co-developed a zero-carbon lifestyle e-book, outlining the close connection between the health of people and the planet.
The e-book also covers a range of topics including biodiversity, practical tips for sustainable and healthy living.
These long-term initiatives aim to promote a sustainable environment in Hong Kong. They not only fulfil Bupa's vision of helping people live healthier, happier lives and making a better world, but also embolden the community to contribute and make significant changes to the environment.
For more details of this partnership, please check out our press release.
The Hong Kong government has invested a lot of resources in massive afforestation work to restore eroded slopes after World War II.
Most areas were seriously eroded and due to the relatively higher adaptability of exotic tree species.
Though exotic tree species have had good performance in controlling soil erosion in the past, these woodlands are now facing with many problems such as aging, lack of growing space, low habitat diversity and species biodiversity, etc. Some of these exotic tree communities are even exclusive in nature. It is difficult for other tree species to grow underneath by natural succession.
In order to enhance the ecological values of these plantations, the Agriculture, Fisheries and Conservation Department (AFCD) launched "Country Parks Plantation Enrichment Programme (PEP)" which includes thinning of aging exotic tree species (such as Acacia confusa, Melaleuca cajuputi, Eucalyptus and etc.), planting of native tree seedlings and post-planting maintenance.
The Green Earth participates and gathers public efforts to build native tree woodland through planting native tree seedlings in the existing woodlands to increase biodiversity since the end of 2016. Bupa joins to support The Green Earth as the Company understands the meaning behind the initiative which aligns with its "One Health" advocacy.
The above summary of our insurance products is for reference only. It is not, and does not form part of, a contract of insurance and is designed to provide an overview of the key features of these products.
Talk to usContact our health management consultant to get details and advice.
2517 5860
Mon-Fri 9am-9pm (except public holidays)