You are here:
Learn about medical insurance with Andrew
Learn about medical insurance with Andrew
【Plan smart】
Be a time management expert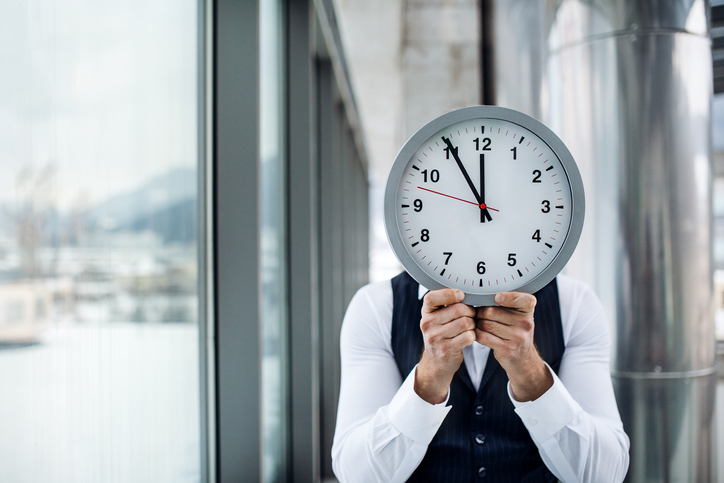 Who doesn't want more "me time"? But in our fast-paced society, it can seem like there's never enough time. Like when you're buying things and waiting to pay, signing your credit card receipt and getting change back are always too slow. Waiting for doctors and taking medicines can take a long time, so we may choose over-the-counter treatments instead. If you want to buy medical insurance, you may think the enrolment procedures are troublesome and put off completing an application. Does this sound familiar to you?
Sometimes you can't change your environment, but you can still change your mindset and habits. For example, how you manage your time. There are many articles about the time management skills of successful people. Following these tips won't necessarily make you a more successful person, but it can help you have a more relaxed attitude towards life. Here's a few simple time management techniques to try now!
80/20 rule
Also known as the Pareto principle, when applied to time management, it means to prioritize people and things. You should spend most of your time on 20% of key things instead of 80% of trivial matters. Otherwise, doing a little here and there will only waste time and energy.
Just say no
Don't always accept other people's requests for help, invitations, commissions, etc. Try your best to protect your own time. If you say yes to everything, your schedule may be filled with all kinds of trivial things. This will only slow down your progress and increase the many tasks you need to complete.
"Small meals" method
By separating work into several small tasks that can be completed independently, you can use your spare time more effectively. For example, a task that would take 2 hours to complete can be cut into 4 small tasks or "meals" that can be completed within 30 minutes. Then you can use your lunch break or 30-minute gaps between meetings to complete different tasks. You don't have to wait for the full 2 hours to get started, and you'll find that "smaller meals" feel easier!
Be a Hero who makes good use of technology
Today, life is inseparable from technology, and using it well can definitely help you save time and energy. It's like the situations mentioned at the beginning of this article: waiting for payment, seeing a doctor and buying medical insurance. In fact, these can all be simplified with technology. Selecting the right medical insurance wisely can definitely help you!
For example, Bupa Hero VHIS Plan provides up to HK$30 million in coverage per year and full cover for all eligible medical expenses. It also includes a number of services that use technology to save you time and simplify your life. Less is more!
Service 1: Cashless treatment
Cashless payment is becoming popular because it's convenient and time-saving. With your Bupa medical card, you can enjoy cashless treatment at designated private hospitals and Bupa HealthPlus appointed service providers (including diagnostic centres, specialist clinics, etc.) in Hong Kong.
Service 2: Video consultation services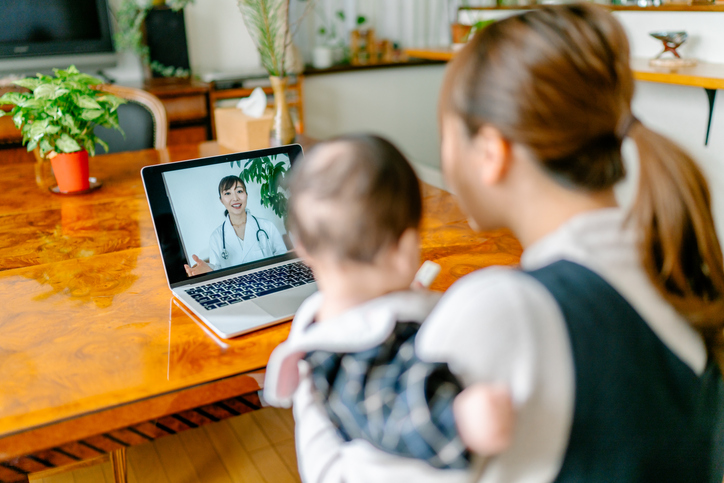 Sometimes you're busy with work and need to take care of your family. How can you find time to see a doctor? Or if you're too sick to go out, what can you do? Bupa Hero provides brand-new video consultation services through our selected network service provider, Quality HealthCare. During the special protection period from 17 July 2020 to 31 December 2020, as long as you're a Bupa member with network Clinical Benefit and an eligible medical card, you can use this service. By simply calling the designated hotline, you can make an appointment and consult our selected doctors about common conditions through a video call comfortably and safely at home, with door-to-door medication delivery. We've also waived the HK$50 medication delivery charge during the special protection period.
Service 3: Online insurance
Want to buy medical insurance but afraid of a long process? With Bupa Hero VHIS Plan, you can get a quotation and buy your plan online, so you can purchase insurance anytime, anywhere. If you have any questions, you can also call¬ our 24-hour customer service hotline , where our customer service team will answer your inquiries about your insurance policy. As for the claims process, it's easy and fast. If you use a Bupa medical card to receive treatment, you don't need to file a claim. If you can't use your medical card, once Bupa receives your completed claim forms and all the required documents, it usually takes 5 to 7 business days to process your claim.
For more details and to get a quote now: https://www.bupa.com.hk/hero .
(Original article (Traditional Chinese version only) published at: Yahoo! X BetterMe website www.betterme-magazine.com )
1
Terms & conditions apply. For more details, please visit https://www.bupa.com.hk/en/customer-care/
The above summary of our insurance products is for reference only. It is not, and does not form part of, a contract of insurance and is designed to provide an overview of the key features of these products.
Talk to usContact our health management consultant to get details and advice.
2517 5860
Mon-Fri 9am-9pm (except public holidays)