【Plan smart】
Destressing can be easy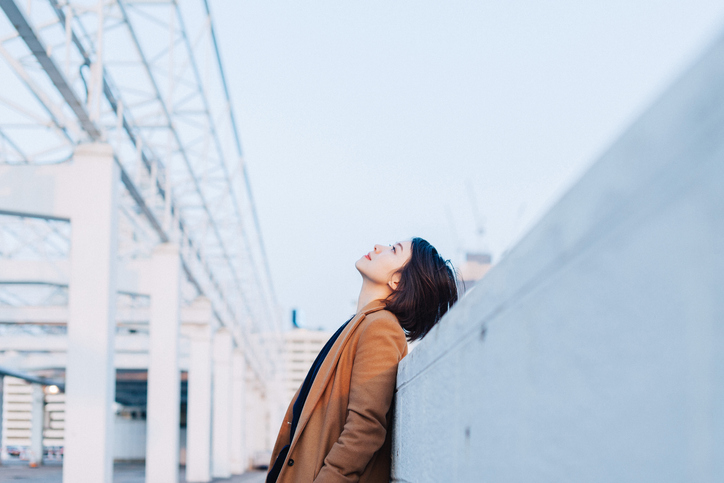 Modern life is fast-paced and we can easily feel under pressure. A mental health survey last year found that nearly 80% of the Hong Kong people interviewed didn't take enough time to destress. The reasons for this included a lack of time or motivationand limited spending power1. When we realise that everyone is under pressure, is it still no big deal? If we let too much stress build up, it can affect our bodies and minds.
The effects of stress can include frequent neck pain, dizziness, headaches, insomnia and tiredness. Even your resistance to disease can be weakened, so it's easy to catch colds or have more frequent gastrointestinal discomfort, like diarrhoea or constipation. In addition, your emotions will also be greatly affected. You may feel anxious, easily lose your temper or experience reduced concentration and memory, which will affect your performance at work. That's why stress management and emotional health are an important part of maintaining overall wellbeing!
However, many people have misconceptions about stress management. They think that it takes a lot of effort to reduce stress, but actually it can be quite simple. Try to develop these 4 good habits for reducing stress starting today:
1. Eat bananas to help you fall asleep2
To combat stress and insomnia, you can eat more foods rich in tryptophan such as bananas. After being absorbed by your body, tryptophan is converted into the "happiness hormone" serotonin. This can help you relax, fall asleep faster and improve sleep quality.
2. Give hugs to keep your anxieties away
When you feel anxious, hug your loved ones! When you cuddle, your body releases the "embracing hormone" oxytocin3, which can help you to relax and reduce stress. However, during the current epidemic, it's best to limit hugs to just your loved ones. So remember to social distance from other people when you go out!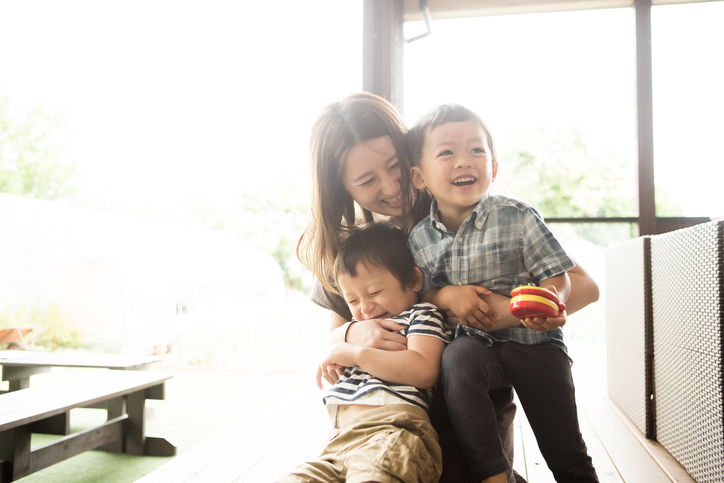 3. Be smart about using smartphones
"Stressed is just desserts in reverse." This can mean that, if you look at it the other way around, stress can become something sweet. Sometimes you may feel a lot of pressure or maybe not, depending on your mindset, perspective and how you use your resources. For example, having a mobile phone may be stressful. But if you use it properly, it can simplify your life. Just like the article " Be a time management expert " mentioned that Bupa Hero VHIS Plan provides conveniences such as video consultation services and online enrolment, which can reduce stress for urbanites in a hurry!
Bupa Hero provides brand-new video consultation services through our selected network service provider, Quality HealthCare. You can stay at home and make a video call to the designated doctor for consultation. Then a courier will deliver your medicine, sick leave certificate and referral letter to your home. During the special protection period from 17 July 2020 to 31 December 2020, Bupa will waive the HK$50 medical delivery charge. Especially in the current period, you may want to avoid going to a hospital or clinic even if you're sick. Our video consultation services can provide relief from unnecessary worry and stress.
On the other hand, you can also download some mindfulness and meditation apps on your mobile phone, such as Insight Timer, Void, newlife.330 and so on. They can help you easily destress and restore peace of mind.
4. Buy voluntary health insurance to protect your health
Why is buying voluntary health insurance related to destressing? If you plan ahead and take steps for the future for yourself and your loved ones as early as possible, you can reduce your worries about the unknown and changes in your health. Even if you unfortunately fall ill, you'll have strong support, so you'll feel at ease and reduce unnecessary stress. For example, Bupa Hero VHIS Plan provides coverage of up to HK$30 million per year, which covers all eligible medical expenses, so that you can get higher quality treatment with peace of mind.
More importantly, Bupa Hero takes care of your physical health, as well as fully supporting your mental health. Not only does it fully cover the costs of inpatient psychiatric treatment in Asia, Australia and New Zealand, it also provides the first mental health clinical network in Hong Kong. A 24-hour Mental Health Service Hotline, staffed by experienced and qualified counselors, offers personalised emotional support and counseling services; if necessary, we can also arrange face-to-face counseling services with clinical psychologists.
For more details and to get a quote now: https://www.bupa.com.hk/hero .
(Original article (Traditional Chinese version only) published at: Yahoo! X BetterMe website www.betterme-magazine.com )
1
80% of Hong Kong people do not have enough time to de-stress https://www.bupa.com.hk/media-centre/2019-10-10/
2
https://skypost.ulifestyle.com.hk/article/2424745/
3
Harvard Health Publishing: In brief: Hugs heartfelt in more ways than one https://www.health.harvard.edu/newsletter_article/In_brief_Hugs_heartfelt_in_more_ways_than_one
The above summary of our insurance products is for reference only. It is not, and does not form part of, a contract of insurance and is designed to provide an overview of the key features of these products.
Talk to usContact our health management consultant to get details and advice.
2517 5860
Mon-Fri 9am-9pm (except public holidays)