【Plan smart】
Let children truly "win at the starting line"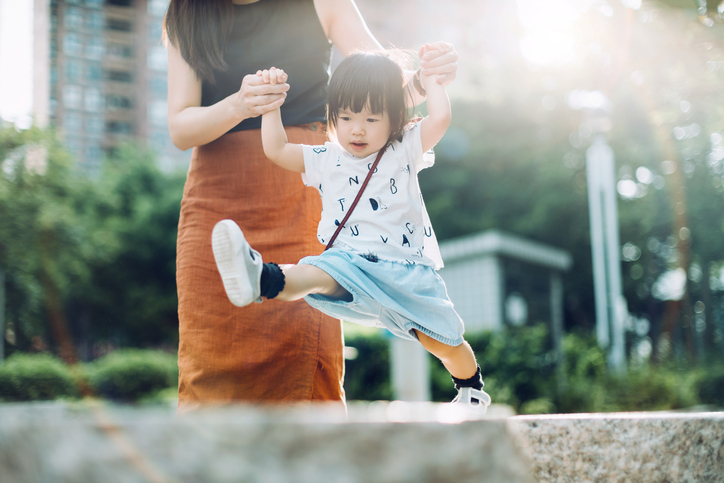 Parents' desire to help their children "win at the starting line" has become a hot topic recently. Many parents will arrange different kinds of tutorials, hobbies, prestigious schools and so on for their children. But does this really create a better future for them? A survey by the Chinese University of Hong Kong (CUHK) found that about 60% of the Hong Kong people interviewed opposed this approach. Instead, they put more emphasis on nurturing their children's character and overall development1. That's because helping children develop healthy bodies and minds is the real starting line for winning. So what can parents do now? Here's a few ideas:
1. The most important thing is to know how to play
Games aren't simply a way for children to release their energy. Through games, children can fully explore and cultivate their cognitive abilities, communication skills and physical development. What should we play? Parent-child games including role-play such as cooking, acting as a doctor and being a teacher are the best.
This way, you can teach your children to think independently. Imagining the thoughts and behaviours of different characters can develop their problem-solving skills. For examples, they can think about how a teacher should deal with students not doing their homework, how shop assistants can promote products and so on. Through these interactions, children can learn communication skills and how to deal with others.
Moreover, play can stimulate children's creativity and imagination. Try using everyday items such as toilet paper rolls, scarves, fabric, cardboard suitcases and other materials to replace plastic toys and ready-made costumes. This will encourage abstract thinking and unleash creativity.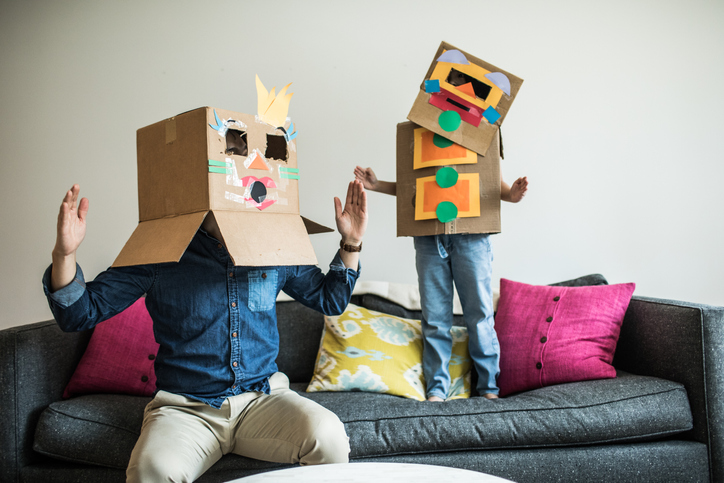 2. Learn financial management while playing games
If you don't develop the right ideas about money when you're young, you may worry about financial management when you're older. With cashless payment readily available nowadays, children can ride public transport and buy snacks with their own Octopus card. If parents don't provide correct guidance, their children may develop bad or excessive spending habits.
As mentioned above, It's important to learn through games. Parents can play board games such as Monopoly with their children, so that they can learn how to use and spend money appropriately. In addition, the Investor and Financial Education Council's webpage "The Chin Family" has a lot of parent-child financial management activities available for free download2, so that you and your children can learn while playing games.
3. Build our children's future and protect their health
Although fostering cognition, intelligence, creativity and financial literacy is very important, health is always the top priority. Without good health, future plans are difficult to achieve. That's why parents must pay attention to their children's daily diet, exercise, and work and rest habits. In addition to laying a good foundation for health, you should also consider providing medical protection for them as soon as possible. In case your children get sick, they can receive the most appropriate treatment. And at the same time, you have sufficient financial, therapeutic and emotional assistance. A caring VHIS plan is a strong support to protect your children's future.
Since it's a gift for your children, of course you must choose the best insurance! Bupa Hero VHIS Plan provides up to HKD30 million in coverage annually, including all eligible medical expenses, and there's no lifetime benefit limit. No matter how much you claim, your coverage will be automatically restored every year, allowing you and your loved ones to receive higher quality treatment. The insured can be the child or grandchild of the policy holder, with the insured age ranging from 15 days to 80 years (inclusive). This plan also covers medical expenses for unknown pre-existing conditions and congenital condition(s) with symptoms appearing or diagnosed after age 8.
What's more, the place of medical treatment isn't limited to Hong Kong. Regardless of whether your child travels or studies in Asia, Australia or New Zealand, they can receive the treatment they need. They can also go anywhere in the region to receive more appropriate treatments. Items such as chemotherapy, targeted therapy and other eligible cancer surgery and treatment expenses, as well as expenses for other severe and common diseases (such as stroke, kidney failure, cataracts and so on) can be fully covered. In addition, there's a special benefit fully covering a companion bed in hospital. So parents can remain close by during treatment, take care of their children and help them recover soon.
For more details and to get a quote now: https://www.bupa.com.hk/hero .
(Original article (Traditional Chinese version only) published at: Yahoo! X BetterMe website www.betterme-magazine.com )
1
https://www.cpr.cuhk.edu.hk/tc/press_detail.php?id=2317
2
https://www.ifec.org.hk/web/tc/parent/tools-activities/index.page
The above summary of our insurance products is for reference only. It is not, and does not form part of, a contract of insurance and is designed to provide an overview of the key features of these products.
Talk to usContact our health management consultant to get details and advice.
2517 5860
Mon-Fri 9am-9pm (except public holidays)