You are here:
Medical insurance
Jump out of your comfort zone and buy freelancer insurance
Jump out of your comfort zone and buy freelancer insurance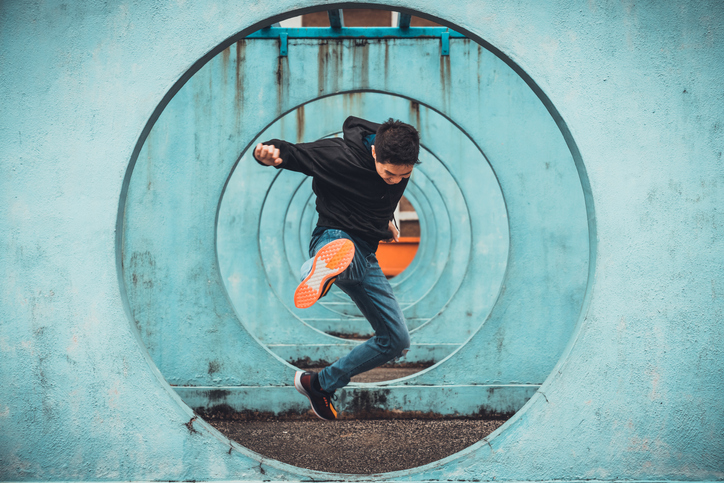 Workers in the 21st century care more about work-life balance. Many people have been working for a long time, gradually forgetting their initial passion for work and life. When you look back, you may find you're tired of the stereotypical "9 to 9" work life. Now you want to break with the status quo and explore more possibilities in life?
Maybe you'll go on a working holiday and take a gap year to find the meaning of life. Or you can try a slash career; without following the rules but making good use of your own skills, you'll face challenges in different types of jobs and choose your favorite career. You could even become a digital nomad, working while travelling; as long as you have WiFi and a computer, you can work anytime, anywhere.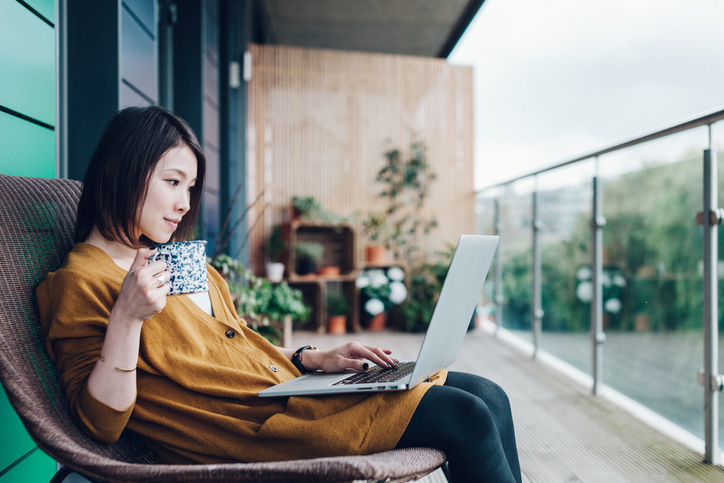 Unfortunately, many people just think about doing these things, but they don't have the courage to change their lives and step out of their comfort zones. But there's truth in the popular Mayday song: "If you're not doing it now, you won't do it in the future." Are you afraid of stepping out of your comfort zone? What qualities should a medical insurance for freelancer have? Buying a medical insurance which can be the strongest back-ups for achieving the life plan. In fact, as long as you're prepared in the following 3 areas, you can chase your dreams without worries.
Preparation 1: Skills
Whether it's a working holiday, slash career or digital nomad lifestyle, you must have the right language and professional skills to enhance your competitiveness. Otherwise, you may not have enough income. Because of the high degree of freedom in these lifestyles, in addition to being very self-disciplined and good at time management, it's also necessary to learn how to multitask. Remember that opportunities are often reserved for those who are prepared, not for those who think "I can learn but I won't." So prepare yourself earlier!
Preparation 2: Economy
Compared to full-time workers, if they don't have enough savings, freelancers may have to come back to reality due to lack of income. Therefore, in order to achieve the life you want, you must start saving and learn to manage your finances as soon as possible, such as investing through online platforms and so on. As long as you're fully prepared, you can bravely step out of your comfort zone and live a new life.
Preparation 3: Health
Many people think that pursuing their dreams requires financial resources and strength, but they forget that the most important thing is health. That's because without a healthy body and mind, all your goals will only be dreams. Therefore, in addition to paying attention to the basics such as daily diet, exercise, work and rest, we should also plan ahead! If you get sick suddenly, you'll have to worry about the impact on your income. You may also have to pay huge medical bills, which will affect the pursuit of your dreams at any time. On the other hand, if you prepare early and buy medical insurance, you can reduce your worries about the future and your health, and achieve your ideal life.
Bupa Hero VHIS Plan is one of the strong supports for your dreams. It provides annual coverage of up to HK$40 million and there is no lifetime benefit limit. The coverage is restored every year to provide you with enough protection at different life stages.
Moreover, the place of medical treatment isn't limited to Hong Kong, regardless of whether you're receiving treatment on a working holiday in Asia, Australia, New Zealand or worldwide (excluding the United States) or during a period of digital nomadism. Treatments like chemotherapy, targeted therapy and other eligible cancer surgery and treatment costs, as well as expenses for other severe and common diseases (such as stroke, kidney failure, cataracts and so on) can be fully covered. Bupa Hero VHIS Plan not only pays attention to your physical health, but also fully supports your mental health. It provides the first mental health clinical network in Hong Kong and a 24-hour hotline to help you manage any stress you face while pursuing your dreams.
As long as you're prepared in these three key areas, you can follow your dreams without any worries.
Get more details about medical insurance now!
Other recommended articles:
(Original article (Traditional Chinese version only) published at: Yahoo! X BetterMe website www.betterme-magazine.com)
(Last updated: March 2022)
The above summary of our insurance products is for reference only. It is not, and does not form part of, a contract of insurance and is designed to provide an overview of the key features of these products.
Talk to usContact our health management consultant to get details and advice.
2517 5860
Mon-Fri 9am-9pm (except public holidays)