You are here:
Rose Chinese steamed bun
Rose Chinese steamed bun
,01 Jan 0001
Ingredients (serves 4)
Plain flour: 250g
Yeast: 2.5g
Unsalted butter: 3g
Rose water, beetroot juice: 50ml each
Brown sugar: 30g
Cranberries (diced): 35g
Dried rosebud tea (enough to make rose water and use as decoration)
Time required: 3 hours
Difficulty: 3/5
Instructions
Pour 50ml hot water onto 10g of dried rosebud tea. Steep the rosebud tea in water for 15 minutes. Remove the rosebud tea from the water and discard

. Let cool and set aside.

Mix the rose water, beetroot juice, yeast, sugar and butter. Sift flour and add to the mixture gradually. Knead the dough evenly and add in cranberries. Knead again to mix well and squeeze the air out.

Rest the dough on a plate and cover with a wet towel to help it rise. Let the dough rest until it has doubled or tripled in size and doesn't stick to your finger. Depending on the weather, this may take a few hours. For example, it takes 1.5 hours for the dough to rise when the temperature is 20°C.

Divide

the dough into 8 pieces. Flatten 1 piece and divide into 5 circles with a diameter of around 5 cm (you can cut them out with a cup) and 1 stamen (finger like). Arrange the circles in a line, with each circle partly overlapping the next. Place the stamen horizontally at the bottom edge of the bottom circle. Then roll up the dough. Repeat for all remaining pieces of dough.

After rolling up each piece of dough, cut it in half to make 2 roses. Adjust the shape slightly and steam over medium heat for 20 minutes. Turn off the heat and leave the roses in the steamer for another 5 minutes. Serve on a plate and sprinkle dried rosebud tea on top as a decoration.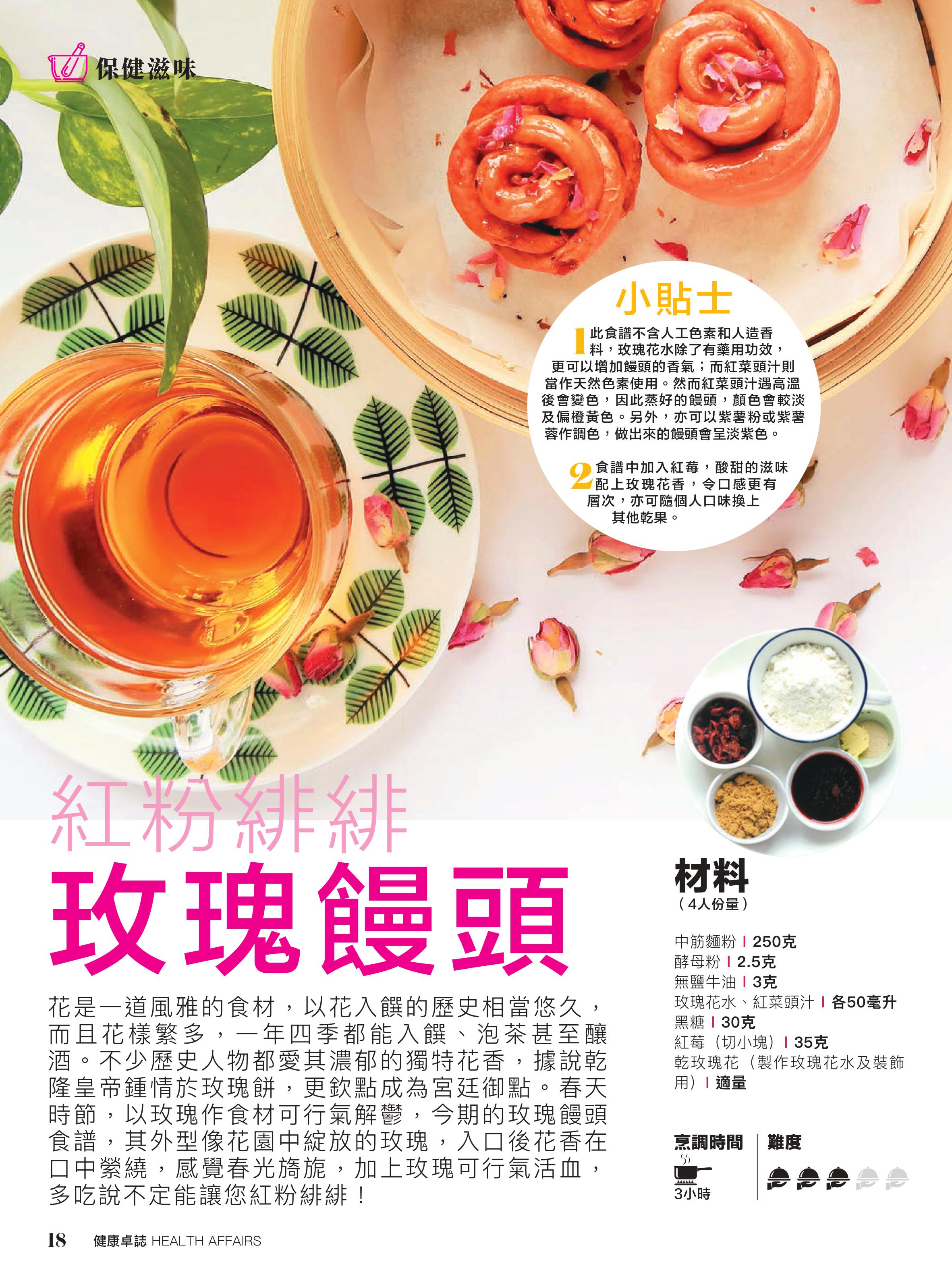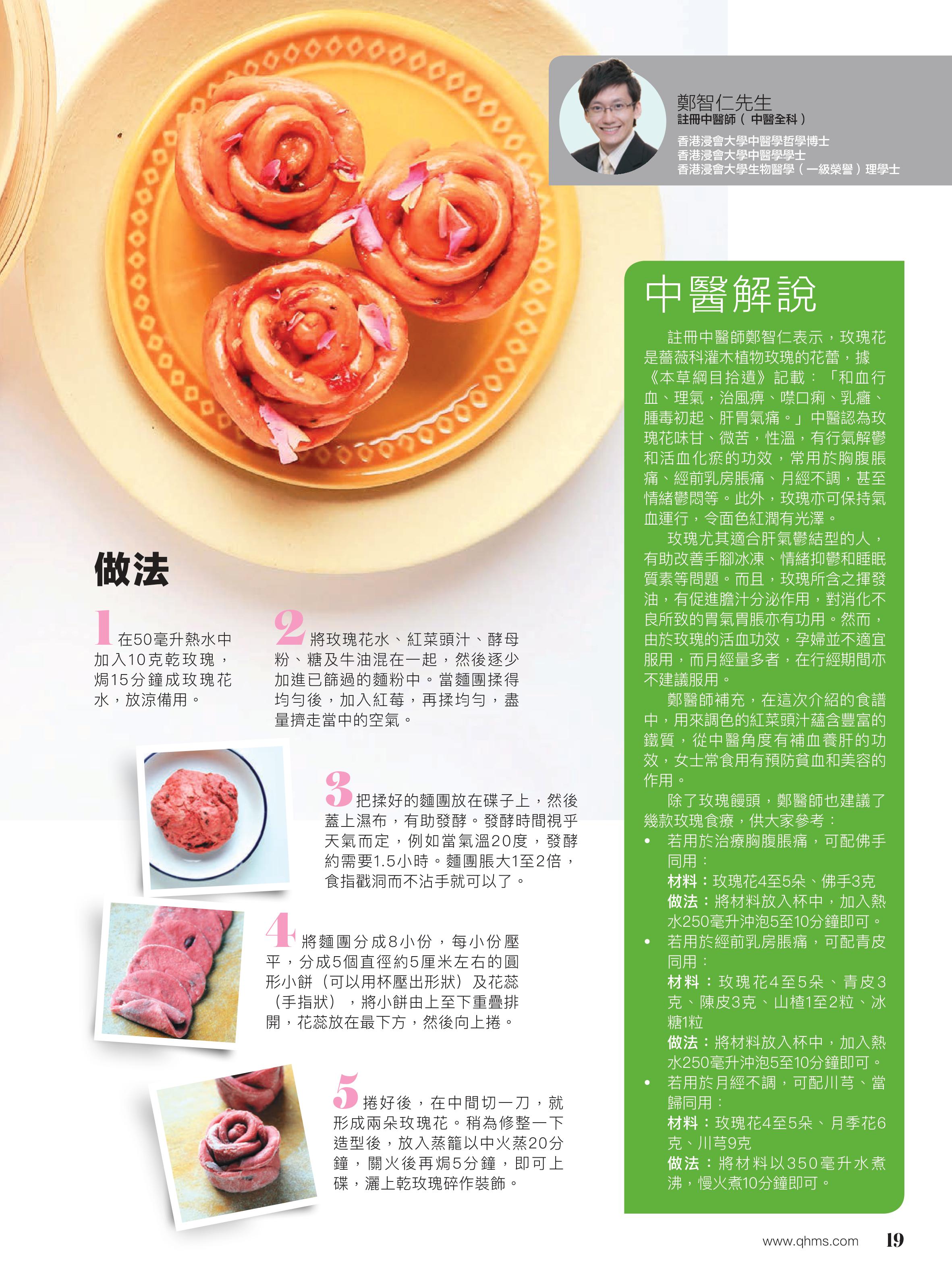 Sourced from Quality HealthCare Medical Services Ltd [Apr-Jun 2018]