You are here:
Customer Services
We're here to support you at all times. If you have questions on your cover, please feel free to contact us at anytime. If you want to make a claim or change your personal information, you can also find all the necessary information and forms you need on this page.
Questions?
Our 24-hour Customer Care helpdesk is here for you to answer your enquiries.
During office hours
9am to 7pm Monday to Friday, except public holidays
We are pleased to answer all your enquires.
Outside office hours
We can provide the followings :
1. Bupa appointed service providers
2. Information of benefit entitlement
3. Claims procedures and other administration procedures
4. Claim forms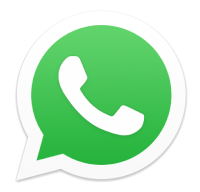 Hospital Charges
HK private and public hospital charges at a glance
See details
myBupa
myBupa is a one-stop online customer service portal to help you view and manage your Bupa schemes conveniently.
See details
WhatsApp Chatbot
Meet Bupa's new AI Service Ambassador, Bella, a WhatsApp Chatbot
See details