【Limited Time Offer】
Enjoy up to 10% off now!
Call us at 2517 5860 for details.

Quality healthcare cover for the price-conscious
An affordable choice that gives you the essential medical cover you need
Add Full Cover Benefit to make your cover even more comprehensive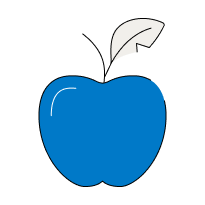 Up to 15% no claim renewal discount

Guaranteed lifelong renewal
Your subscription will be based on your age only, no matter how many claims you've made

This plan is suitable for all people, especially if you...

need more comprehensive coverage

want to enjoy special discounts

want to add on different optional benefits
Other Plan Details
myBupa, customer service portal
Claims: File claims online; track and view claims status/details; provide information to resolve pending claims
Clinical Benefit Usage: Keep track of your claimed expenses and provider visits under Clinical Benefit (if applicable)
eMedical Card: Show your eMedical Card at network providers for cashless service*
Hospital eAdmission: Send your member information to your selected hospital upon admission*
Doctors Finder: Search for network doctors and clinics based on name, specialty, etc
Doctors Nearby: Locate the clinic on a map and get directions to the clinic from where you are
Member Documents: View and download your policy-related documents
Member Privileges: View and redeem special health and lifestyle offers exclusively for Bupa members
Member Profile: View your scheme details; update your contact information online
Direct access to Bupa's wellness app Bupa4Life and Quality HealthCare Medical Services (QHMS)'s mobile app
*For selected insurance schemes only.
24/7 Customer Care Helpdesk
Available 24 hours every day, our Customer Service team will directly answer your policy-related questions.
The above summary of our insurance products is for reference only. It is not, and does not form part of, a contract of insurance and is designed to provide an overview of the key features of these products. All terms and benefits are subject to the Contract. Please refer to the Contract for details.
Some benefit limits are lower for members aged 65 or above. Please refer to the Schedule of Benefits for more details.